5 Maintenance Tips to Keep Your Chevrolet Trailblazer in Shape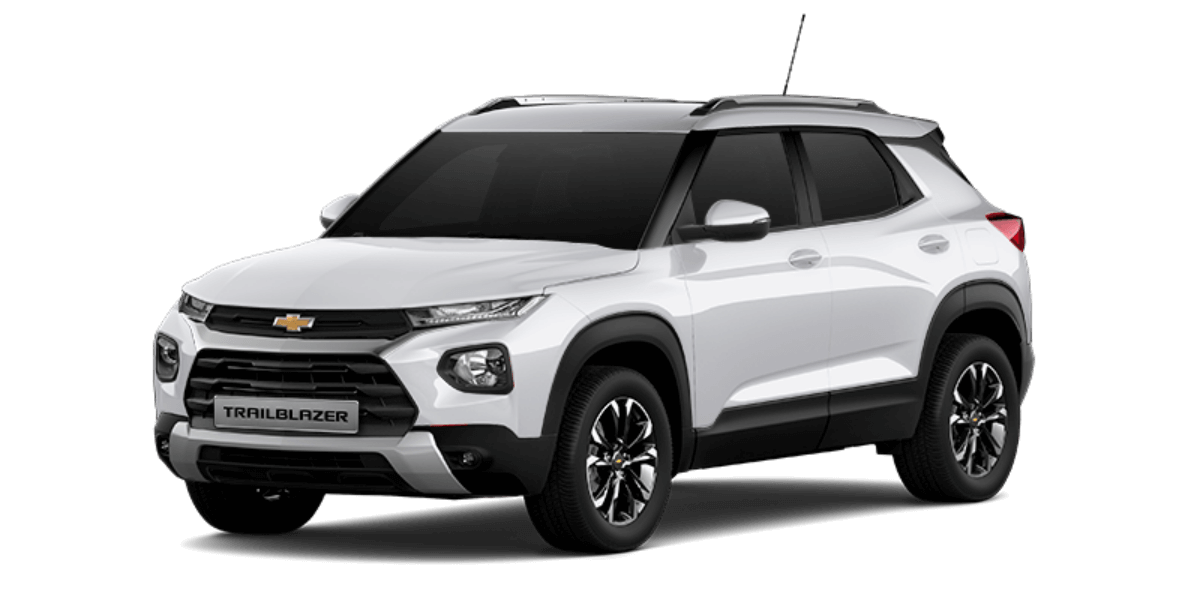 What are some maintenance tips to keep the Chevrolet Trailblazer in shape?
Inspect tires regularly
Ensure the brakes are inspected thoroughly
Adhere to the manufacturer's recommended maintenance schedule
Change the oil and oil filter at specified intervals
Check and maintain essential fluid levels
Overview

The article emphasizes the importance of regular maintenance to ensure the Trailblazer's reliability, especially in demanding conditions.
Regular tire inspections are essential to maintain performance, security, and fuel efficiency. Proper tire maintenance includes checking tire pressure, tread depth, and overall condition. Rotation is recommended to extend tire life.
The braking system's regular inspection is crucial for safety. Monitoring brake pads and rotors for wear and scheduling replacements when needed is essential. Well-maintained brakes ensure safety and a worry-free driving experience.
Following the manufacturer's recommended maintenance schedule is vital. It outlines when to check fluids, change filters, and inspect key parts. Adherence not only preserves the vehicle's performance but can also extend the warranty.
In a country where the skies can gift you a sunny day or a deluge in the blink of an eye, having a reliable SUV in the Philippines to indulge in the scenic view of the islands is the adventure of a lifetime.
The Chevrolet Trailblazer has proven its worth as a trusty sidekick on spontaneous escapades, memorable family trips, and the fast-paced urban commute. These everyday demands will test the endurance of your mechanical companion. With this said you'll learn in today's article some maintenance tips for the Chevrolet Trailblazer to ensure that it not only withstands your lifestyle requirements but flourishes in challenging circumstances.
Inspect Tires Regularly
Consider the rubber that connects your Chevrolet Trailblazer to the road as your adventure's stepping stones. Pay close attention to tire pressure, inspect the depth of the treads, and evaluate the general condition habitually.
Tire health is vital for your SUV's performance, security, and feel on the go. Tires not only grip the road for optimum acceleration, braking, and turning but also cushion road impacts. Low tire pressure or uneven wear can knock off your vehicle's balance, compromise fuel efficiency, and could be a safety hazard. Regular tire rotation, as suggested in the owner's manual, can evenly spread the wear and prolong tire life, all contributing to a smoother and more exhilarating drive.
Ensure the Brakes Are Inspected Thoroughly
When taming the diverse terrains with your Trailblazer, top-notch safety is called for and the braking system is your prime safety partner.
Schedule underlying brake inspections routinely, preferably with seasoned mechanics. Monitor your brake pads and rotors, ensuring replacements are done when needed. Damaged brakes could lead to increased stopping distances and reduced control, thus highlighting their upkeep as crucial. Besides your safety net, well-oiled brakes also ensure a seamless and worry-free driving experience, making those journeys truly memorable.
Adhere to the Manufacturer's Recommended Maintenance Schedule
Your Chevrolet Trailblazer comes equipped with a meticulously curated maintenance timetable that caters to your specific model. This schedule serves as your precise guide to optimal vehicle health.
It explains when crucial tasks such as checking fluids, changing filters, and inspecting key parts should be performed. Adherence to this schedule will preserve your Trailblazer's youthful vigor, ensuring peak performance. In addition, disciplined following of the recommended maintenance could extend the warranty of your vehicle, amplifying your peace of mind.
Change the Oil and Oil Filter at Specified Intervals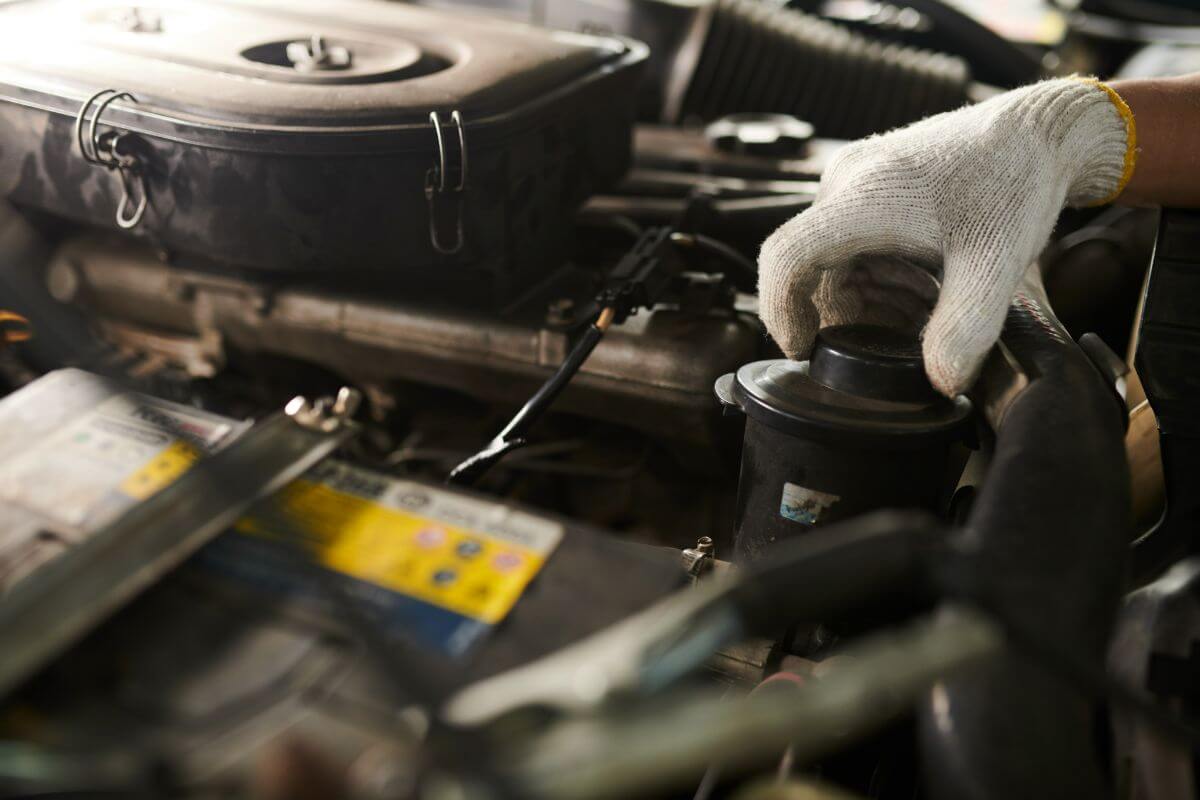 Think of the engine oil as the elixir that keeps your beastly Trailblazer heart beating. Regular oil changes are imperative, with your owner's manual providing the perfect timeline – typically every 3,000 to 5,000 miles, based on the type of oil and your driving style. Adhering to these intervals for oil and filter changes can maintain engine health, increase fuel economy, and prolong engine life.
The oil not only lubricates but also manages heat and eliminates contaminants. Neglected oil changes can result in unwanted engine inefficiency, augmented wear and tear, and even engine damage escalating to extravagant repair costs.
You might be interested in: Discovering the eco-fuel features of the Chevrolet Trailblazer
Check and Maintain Essential Fluid Levels
Your amazing Trailblazer relies on various fluids for a slick operation, like coolants, transmission fluid, brake fluid, and power steering fluid. Regular supervision of these fluid levels to ensure they are clean and filled to the right mark is essential.
Tardy or soiled fluids could bear serious implications, such as overheating, transmission glitches, brake failures, and power steering troubles. Not only do these complications burn a hole in your pocket, but they also carry potential risks. Proactive attention to routine fluid maintenance is a cornerstone of vehicle longevity and consistent safety.
Read next: 6 tips for first-time car buyers
The Chevrolet Care Package
As one of the leading automotive dealerships in the Philippines, Chevrolet recognizes the essence of comprehensive care for our valued drivers. We ensure that we practice what we preach.
Thus we provide our clients not only with maintenance tips for Chevrolet Trailblazer cars but also a tailored special Chevrolet Care Package, explicitly designed to uplift your ownership experience, adding to one of the reasons why you should choose Chev as your next vehicle.
With benefits such as extended warranties, preferential service appointments, and unique offers, this Chevrolet Care Package is your passport to a serene and gratifying driving expedition. You'll have close maintenance conversations with the professionals in the automobile field here at Chevrolet to ensure you're stirring in the right direction of keeping your hard-earned investment.
Key Takeaway
Tending to your Chevrolet Trailblazer goes beyond preserving its lifespan; it's about fostering a drive that's safe, smooth, and immensely enjoyable. By adhering to these maintenance guidelines, you're not only securing the prime health of your Trailblazer but also opening the floodgates to numerous road adventures waiting to be explored.
Why delay the gratification? Grasp the reins of your Trailblazer with unyielding confidence, assured in the knowledge that Chevrolet stands by your side, every mile of the journey.
Pay a visit to your closest Chevrolet dealership today. You may contact your Chevy team to explore new horizons with the Chevrolet Care Package and take ownership of one of the sought-after Chevrolet Trailblazer models available now.