Spaciousness Meets Style: The Chevrolet Trailblazer's Interior Dimensions and Configurations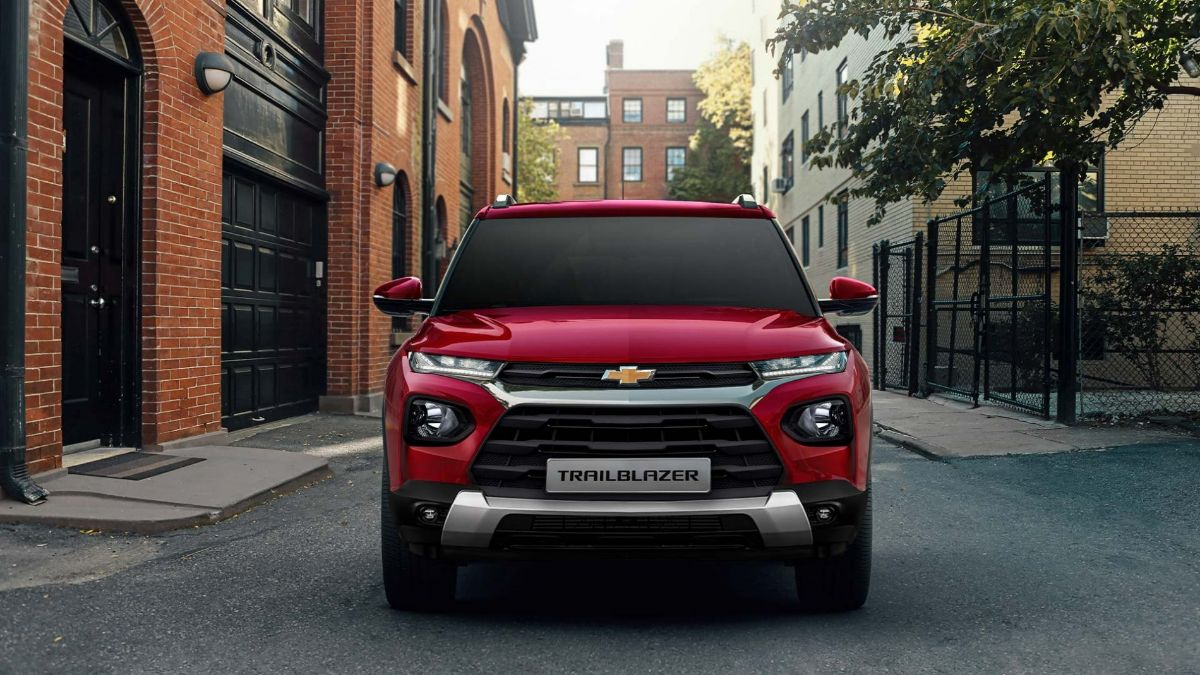 What are the interior dimensions and configurations available in the Chevrolet Trailblazer?
Seating capacity
Cargo space
Interior configurations
Front row dimensions
Infotainment
Overview

The Chevrolet Trailblazer doesn't just turn heads with its sharp-looking exterior; it's got an interior that's ready to play ball too. We're talking space for your crew of five, room for all your must-haves, and flexible setups to suit every plan. The roomy front row is all about stretching out and feeling right at home. But the real cherry on top is the slick infotainment system, eagerly standing by to serve up your favorite tunes and keep you on the right track. All of these kick the Trailblazer up a notch, propelling its status from a compact SUV to a major player in its league.
In the big, wild world of cars and trucks, some models are just for show, while others feel like they were practically tailor-made for you. The Chevrolet Trailblazer falls into that latter category — an SUV that's got as much personality as practicality, snagging the spotlight and the hearts of car enthusiasts everywhere. But the real secret? It's got to be the Chevrolet Trailblazer's interior dimensions and configurations.
This isn't just a car; it's your personal comfort zone on wheels, your go-to ride for sheer convenience, and a spacious hub that screams sophistication. From its sneaky storage spaces to its remarkably slick adaptability, we'll show you how this cool ride can shift shape to meet your needs with unbelievable ease and style. Ready? Let's hit the road!
Seating Capacity
The 2023 Chevrolet Trailblazer boasts space that can comfortably fit five passengers, making it an ideal choice for families, couples, or even solo voyagers with a frequent gallery of pals.
But first, let us discuss the seats. Our comfort zones are not necessarily what we anticipate them to be, according to a study that looked at the impact of car seat design on long-term driving comfort across road types. While drivers may prefer soft seats, the findings indicated that hard seats had higher overall body contact, effectively optimizing weight distribution and offering superior support.
Chevy offers a generous 40.9 inches of legroom in the front and a relaxing 39.4 inches in the back. As for the headroom, without the sunroof, it measures a spacious 40.0 inches up front and 38.4 inches at the back. If you're one for the open skies, even with the sunroof, you can still enjoy the headroom of 38.3 inches in the front and 36.8 inches in the back.
Cargo Space
With the Trailblazer, you start with a generous 25.3 cubic feet of storage space right behind your rear seats. It's already sizeable, but there's a hidden ace: fold down those seats, and you've got a colossal 54.4 cubic feet of flat storage, ready for anything from weekly groceries to spur-of-the-moment adventure gear.
Interestingly, understanding and using this vast cargo space can actually boost your navigation skills on the road. According to research findings, older drivers often have more challenges with spatial navigation, which can lead to less smooth driving compared to younger drivers. There's even a noted correlation between driving smoothness and spatial navigation skills across all ages.
What does this have to do with cargo space? Well, a solid understanding of a vehicle's dimensions, including the size of the cargo area, can significantly improve how smoothly and confidently drivers navigate the roads. This trait is particularly crucial for older drivers, who might have experienced decreased spatial cognition due to age.
No matter which way you fold it, the sizable and versatile cargo capacity in the Trailblazer is more than just handy – it could be a key to a better drive. Proof that this SUV isn't just a ride, it's a valuable driving partner.
Read also: Discovering the Eco-Fuel Features of the Chevrolet Trailblazer
Interior Configurations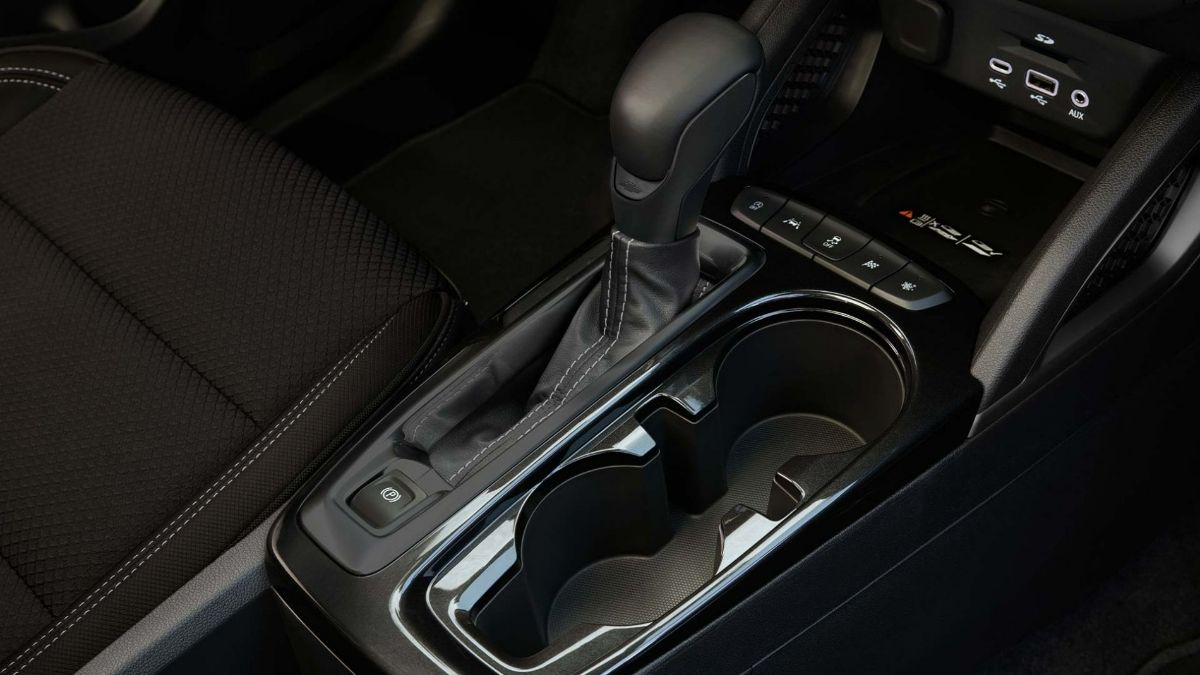 The Trailblazer's standard 40/60 split-folding rear bench seat allows you to switch from people mover to cargo carrier in a heartbeat. And when it's time to hit the town, there's a generous 55.4 inches of shoulder space in the front and 53.8 inches in the back to ensure everyone rides in comfort.
Front Row Dimensions
The front row of the Trailblazer isn't just roomy — it's equipped with plenty of features that turn every drive into a joyride. Enjoy the convenience of wireless Apple CarPlay® and Android Auto™ integration, a splendid 7-inch color touchscreen, and the insulating comfort of Active Noise Cancellation in select models. Add a leather-wrapped steering wheel accompanied by a satin silver and chrome shift knob, and you've got elegance matched with ergonomic brilliance, right at your fingertips.
Infotainment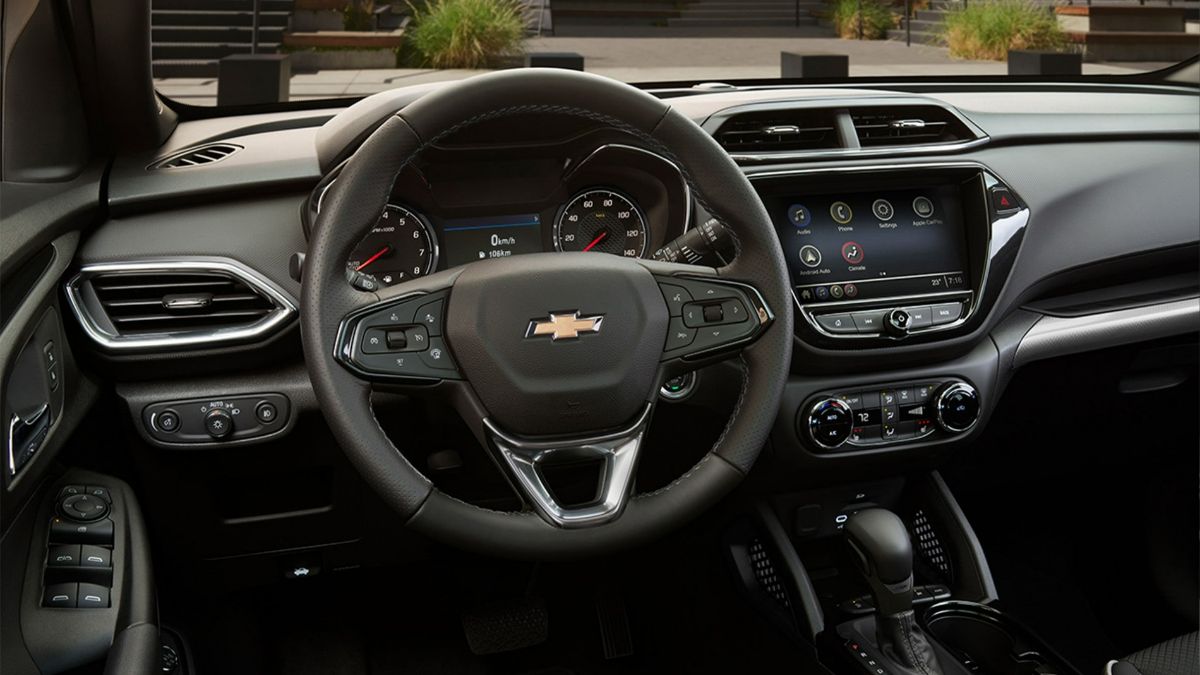 The standard features in the 2023 Chevrolet Trailblazer are impressive, boasting cool tech like Wi-Fi™ and hotspot compatibility, Chevy Safety Assist technology, and Chevrolet Infotainment 3 system. Opt for the envious RS trim or stick with the base-level LS trim, and you'll discover many more desserts on the menu.
Available features like a 4.2-inch driver information center, leatherette upholstery, heated front seats, a premium Bose® audio system, remote start, and more make your Trailblazer a fantastic tech-savvy companion on your expeditions.
Key Takeaway
The Chevrolet Trailblazer's interior dimensions configurations are an SUV that ticks boxes you didn't know you had. It's a space that understands and meets your needs. With sculpted contours that grab attention on the outside and a well-conceived interior that broadens smiles on the inside, the Trailblazer is brilliantly inclusive.
If you want to get your Chevrolet Trailblazer today, you can check out models on AutoDeal or contact us here today. Let us explore the country with style.