Discovering the Eco-Fuel Features of the Chevrolet Trailblazer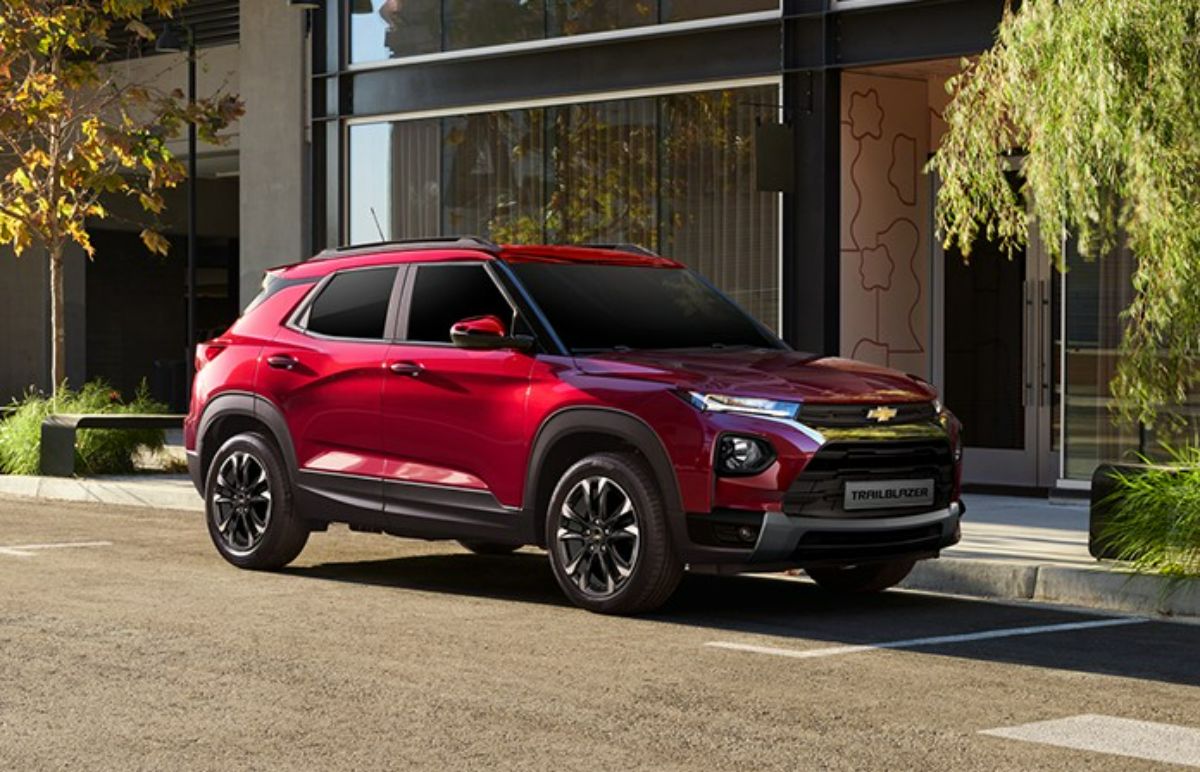 What are the eco-fuel features of the Chevrolet Trailblazer?
Run by a GM E-Turbo 1.3L DOHC Turbocharged engine
Integrated with start-stop technology
Equipped with an advanced active thermal management
A new-generation lightweight CVT
Features different eco-driving modes
Overview:

With a variety of eco-friendly features, the Chevrolet Trailblazer demonstrates its dedication to sustainability without sacrificing performance. The 1.3L DOHC turbocharged GM E-Turbo engine, which is at the heart of the Trailblazer, is built for optimal fuel efficiency and minimal emissions. A new generation lightweight CVT completes the package, guaranteeing seamless gear changes and exceptional fuel efficiency. When using a stop, the engine immediately shuts off thanks to the incorporation of Start-Stop technology, conserving fuel and lowering pollutants in populated areas. Advanced active heat management technology on the Trailblazer boosts fuel efficiency and lengthens vehicle life. The car also features a variety of eco-driving options that enable users to actively contribute to a better future while maintaining the SUV's famed versatility and toughness.
The automotive industry has experienced a revolution in design and engineering targeted at lowering carbon footprints as a result of the rising climate problem and the desire for more sustainable solutions.
For those eco-conscious consumers looking to purchase their first car, the road that these automobile companies are taking to reach a sustainable future for all is a great starter to attract them.
The Chevrolet Trailblazer, which combines cutting-edge eco-friendly features with comfort and efficiency, is one amazing example of this sustainable modernity. This article explores the vehicle's impressive eco-fuel features of the Chevrolet Trailblazer, which not only support environmental awareness but also ensure exceptional driving pleasure.
Run by a GM E-Turbo 1.3L DOHC Turbocharged Engine
The beating heart of the Chevrolet Trailblazer is its innovative GM E-Turbo 1.3L dual overhead camshafts (DOHC) turbocharged engine. This engine's design displays the pinnacle of fuel efficiency without compromising power or performance. By utilizing direct fuel injection and the DOHC, the engine is designed to reduce fuel inefficiencies and emissions, significantly contributing to the vehicle's higher miles per gallon.
Integrated With Start-Stop Technology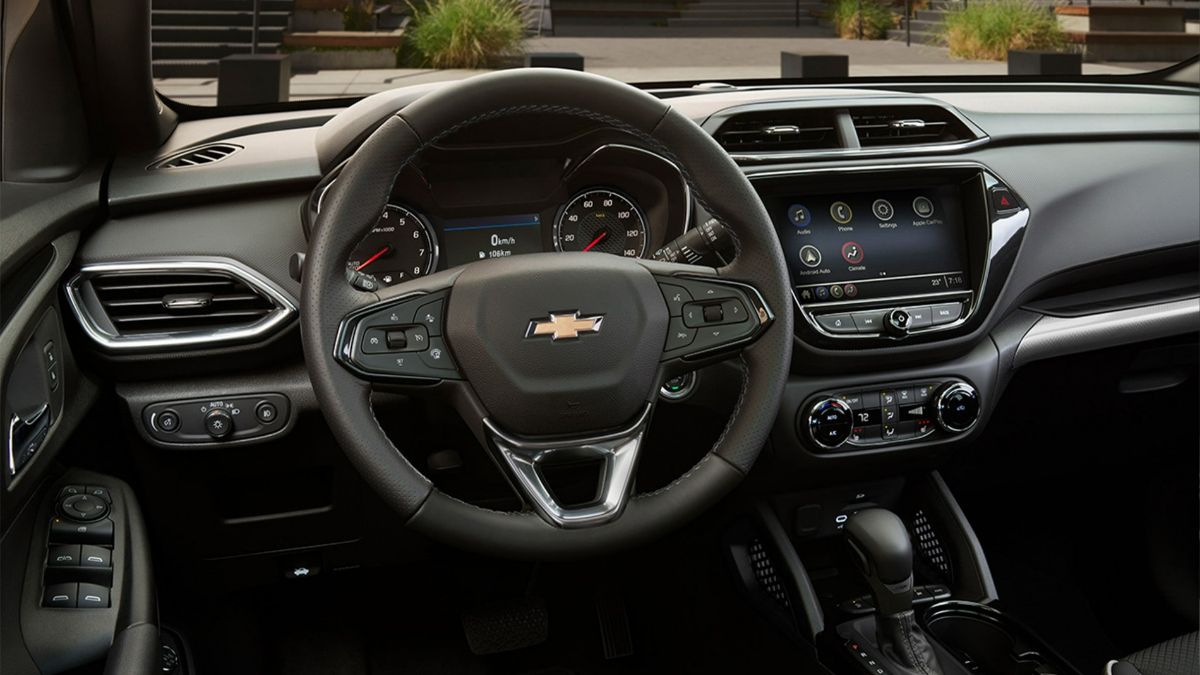 Idling engines are notorious for wasting fuel and emitting unnecessary emissions in congested urban areas and on congested streets. Chevrolet has equipped the Trailblazer with clever Start-Stop technology in response to this problem. The engine automatically turns off when the car comes to a stop, like at a stop sign or in a bottleneck. The engine restarts without delay after the driver lets off the brake pedal. Through this ground-breaking design, users not only conserve gasoline but also lower pollution by reducing exhaust emissions.
Equipped With an Advanced Active Thermal Management
Unparalleled in its approach to energy conservation is the Chevrolet Trailblazer's active thermal management system. By actively controlling the engine and transmission temperatures, it increases efficiency and longevity, while also contributing to optimized fuel consumption. This system plays a vital role in ensuring the vehicle operates at its prime, thus diminishing unwanted wear while driving for extended periods.
This feature is suitable for you who love to explore new places and find solace in long drives in the city or in the province.
A New-Generation Lightweight CVT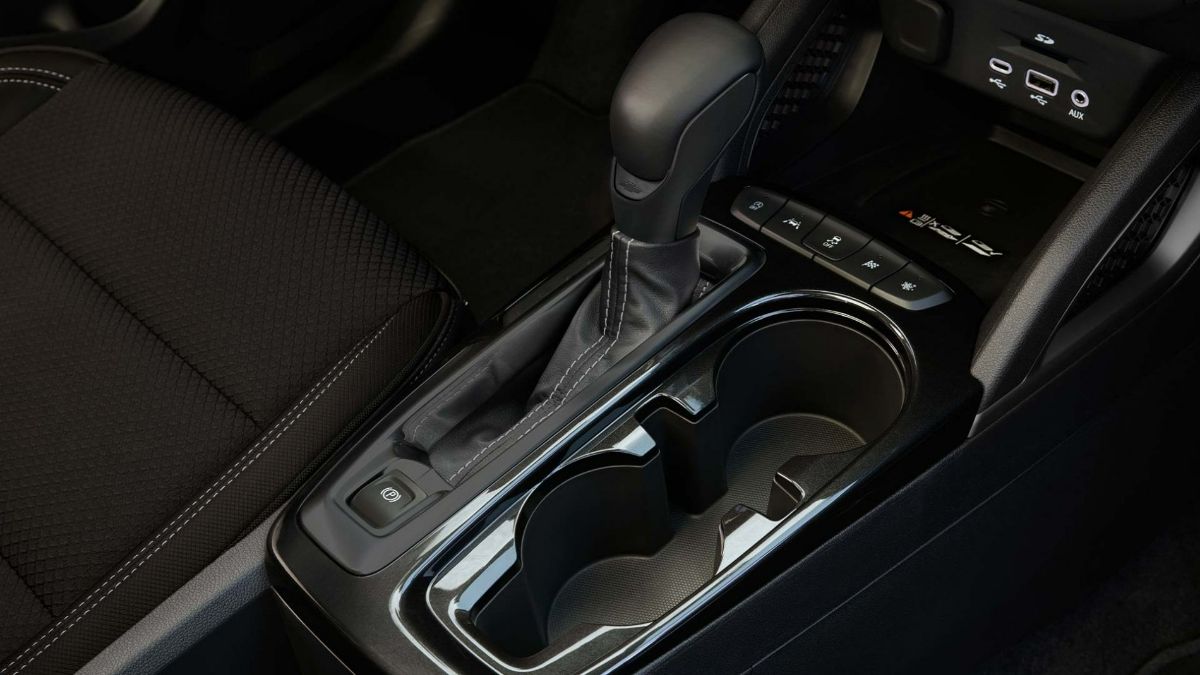 The Chevrolet Trailblazer's commitment to eco-fuel efficiency is epitomized by its innovative new-generation lightweight continuously variable transmission (CVT). This transmission system stands as a cornerstone of the Trailblazer's remarkable fuel-saving capabilities.
Unlike conventional automatic gearboxes with fixed gears, the CVT seamlessly adjusts its gear ratio to ensure a smooth ride while maximizing fuel economy. As you explore the many reasons to consider Chevrolet for your next vehicle, the Trailblazer's advanced CVT undoubtedly stands out.
Features Different Eco-Driving Modes
One of the Chevrolet Trailblazer's outstanding attributes lies in its seamless integration of eco-driving modes, a harmonious blend of practicality and ecological responsibility. Each gear shift and pedal press within these modes prioritizes fuel efficiency over sheer power, underscoring Chevrolet's commitment to eco-conscious automotive technologies.
By opting for the eco-drive mode, drivers actively contribute to a more sustainable future without compromising the SUV's celebrated versatility and durability. The Trailblazer's ability to accommodate diverse driving preferences while championing eco-friendliness sets it apart as a remarkable choice.
Key Takeaway
The Chevrolet Trailblazer's eco-fuel features go above and beyond to satisfy the needs of today's drivers. It demonstrates how technology progress not only means comfort and convenience but also important steps toward sustainable mobility.
A turbocharged engine, lightweight CVT, start-stop technology, thermal management, and eco-driving modes are just a few eco-friendly technologies that show how committed Chevrolet is to building cars that are better for the environment while still offering an unmatched driving experience.
We want you to experience our Trailblazer firsthand. Let this be your invitation to find your dealer or contact us at Chevrolet. Our team of experts will guide you to ensure you'll have a smooth transaction as you look for the best model for you.