Advantages of Using Chevrolet Trailblazer
What are some advantages of the Chevrolet Trailblazer?
Spacious interior
Fuel efficiency
Infotainment and connectivity system
Affordable pricing
Advanced features
Overview

The Trailblazer ensures ample room for passengers and cargo, perfect for any journey.
Balancing power and mileage, it's a savvy choice for the earth-conscious driver.
The intuitive infotainment system enriches your drive, integrating your digital world on the go.
Owning this quality SUV won't break the bank, attracting a diverse range of buyers.
Advanced safety mechanisms protect you throughout your journey, ensuring peace of mind.
With how dynamic today's SUV market is, securing the perfect vehicle can be like searching for a needle in a haystack. People aren't merely on the hunt for a means of transport – they're on the lookout for a statement piece, a classically designed manifestation of their lifestyle.
This intriguing expedition calls for an SUV that's a harmonious combination of aesthetics, functionality, power, and cost-effectiveness. In this article, we will feature the comprehensive and extraordinary advantages of the Chevrolet Trailblazer in a dynamic, value-layden SUV.
The Trailblazer promises a wholesome driving saga that surges past your anticipations. So, let's uncover why it's not just a conveyance, but a testament to your lifestyle.
Spacious Interior
The first thing that stands out about the Chevrolet Trailblazer is not just its generous space, but the ingenious way it utilizes it. It can be compared to a grandeur home on wheels, ready to haul your groceries and luggage, or a merry tribe of friends on exciting long road trips all due to the meticulous planning of the team behind the Chevrolet Trailblazer. Every square inch is dedicated to comfort and convenience, promising a sublime journey, no matter the miles.
Fuel Efficiency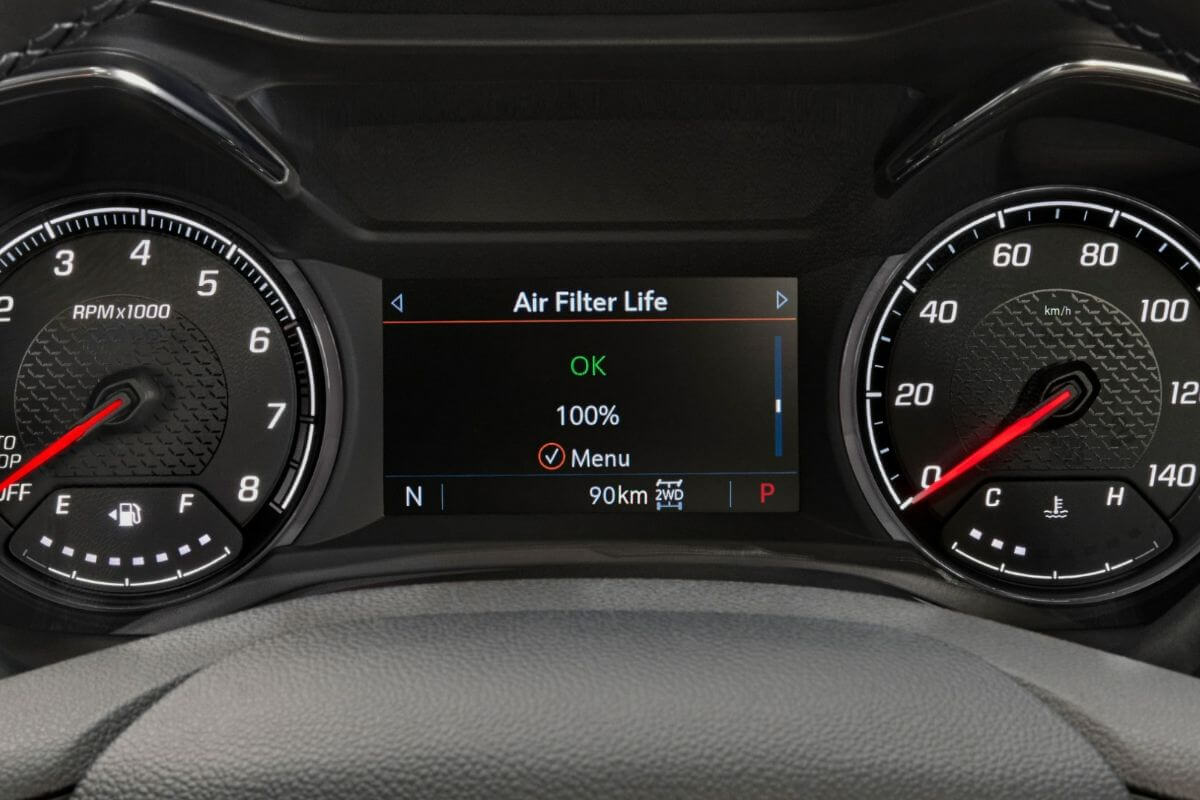 In a world where your vehicle's fuel efficiency can be as significant as its horsepower, the Chevrolet Trailblazer triumphs.
Whether you're threading through ever-awake city lanes or coasting down the extended highways, the Trailblazer demonstrates a praiseworthy equilibrium of vigor and thrift. This vehicle doesn't just save your money at the fuel station, but pitches in towards preserving our planet. Yes, economical and green-conscious exceptional duo.
Infotainment and Connectivity System
Most car research is all about making cars that can drive themselves, but we're thinking bigger.
Picture this: An infotainment system in your car that knows what you like and need, recognizes your habits, and does things for you automatically. In our hands-on demo, we show you how this system adapts based on your daily routines and needs. With our real-world driving simulator, you can see this personalization live as you drive.
But the Trailblazer doesn't stop there. It has a modern infotainment system built-in, making sure you've got the tech you need to serve you faithfully every mile. What's more, with the My Chevrolet Connect app, you can effortlessly schedule car services with your favorite dealership right from your smartphone.
Download it from Google Play or the App Store, and discover the incredible convenience. The Chevrolet Trailblazer is more than an SUV—it's a tech-filled, personalized companion for the road.
Affordable Pricing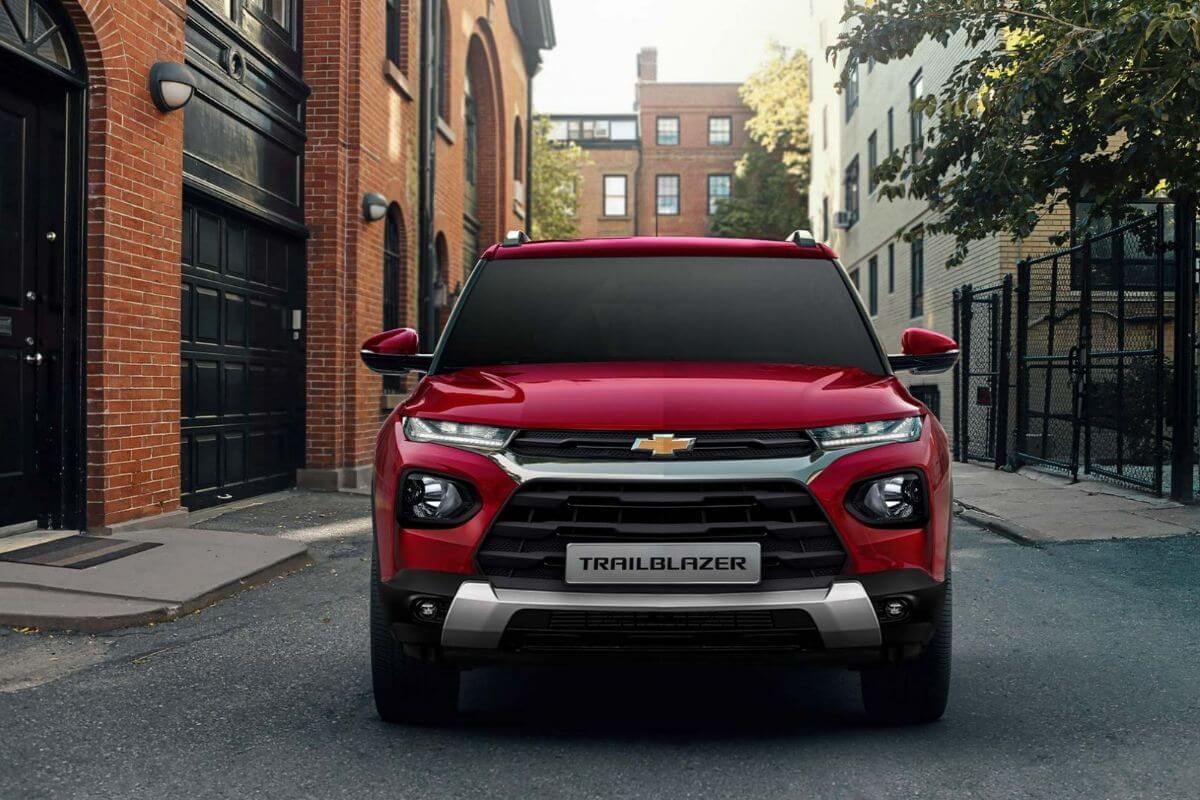 With the Chevrolet Trailblazer, you're getting an affordable SUV that doesn't skimp on quality. It's been designed with all sorts of drivers in mind, from young people making their first big auto investment to families needing a value-packed ride.
But when you choose the Trailblazer, you're getting more than just a car. You're joining the Chevrolet family and our promise is to make owning your car easy and hassle-free. We believe that a great car comes with great customer service.
That's where Chevrolet Complete Care comes in. You get a 5-year or 100,000-kilometer warranty, help any time of the day or night if you break down, affordable regular maintenance and our customer service team is always ready to assist you. We also have the Chevy Express Service and Chevy Non-Stop Service for those who are always on the go.
In short, with the Trailblazer, you're not just buying a car. You're making a smart investment that we're behind you on, every step of the way.
Advanced Features
Amid today's harrowing traffic and unpredictable roads, the Chevrolet Trailblazer blesses you with an armor of advanced safety features. Its arsenal of tools – adaptive cruise control, lane departure warning, blind-spot monitoring, merely scratches the surface. City drives or cross-country escapades, this SUV is poised as an unyielding shield between you, your loved ones, and the unforeseen.
Key Takeaway
In the grand finale of this pursuit for SUV greatness, the Chevrolet Trailblazer victoriously rises. Its sublime space, inspiring fuel efficiency, connectivity of the future, splendid affordability, and fortified safety promise a holistic driving experience, irrespective of the driver's preferences. If an SUV that's a cozy abode, a technology hub, a savings bank, and a guardian angel rolled into one fits your dream, then the Chevrolet Trailblazer is your dream come true.
Seize the day and offer yourself the extraordinary experience of unmasking the majesty that is the Chevrolet Trailblazer. Step into your closest Chevrolet dealership and set sail on an explorative sojourn that reimagines the realm of SUV potential. You may also check out AutoDeal for our latest models. Just a rev of the engine away awaits your dream machine. Make your move today and unearth the advantages of the Chevrolet Trailblazer. Contact us at Chevy!