Why Should You Use Chevrolet Trailblazer for Family Outings?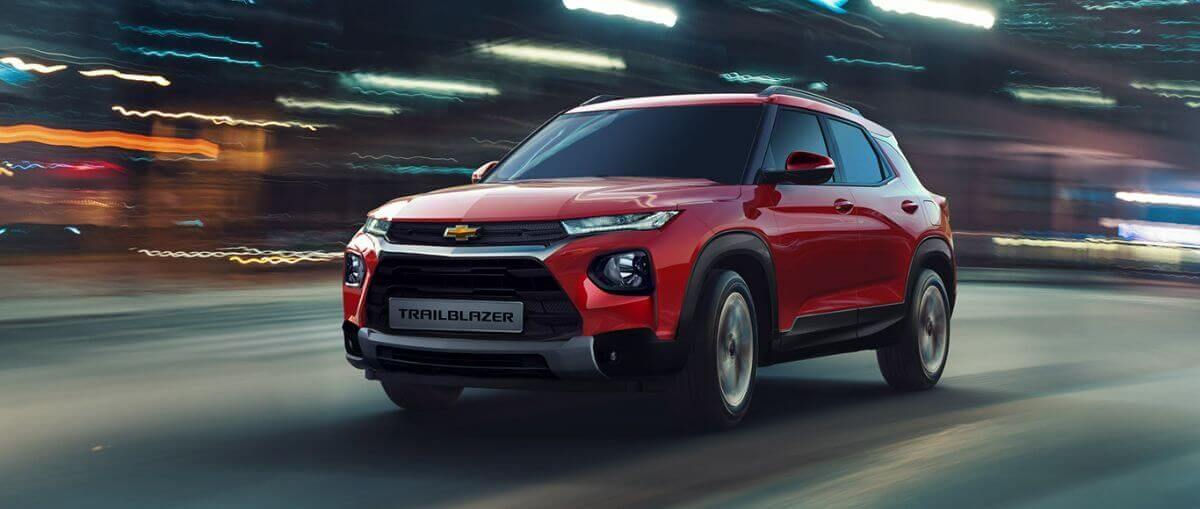 Why should you use Chevrolet Trailblazer for family outings?
Accommodate large families
Spacious interior and ample cargo capacity
Can last up to 200,000 to 300,000 miles
Robust and sturdy build
Driver-assist features designed for all levels
Overview

The Chevrolet Trailblazer is a charismatic and action-packed family SUV, perfect for creating unforgettable moments and exploring new horizons.
With its spacious interior, versatile seating options, and ample cargo capacity, the Trailblazer easily accommodates large families and all their belongings.
Equipped with advanced driver-assist features, the Trailblazer prioritizes safety, ensuring a secure and enjoyable journey during family outings.
The Chevrolet Trailblazer is ready to kick your family outings into high gear. It's not your ordinary family SUV; it's a charismatic, action-packed partner for your quest to discover new horizons, create epic stories, and capture moments that'll be talked about for generations.
Whether you're embarking on a road trip or enjoying a weekend getaway, this powerhouse vehicle will keep your whole crew comfortable, entertained, and safe. Buckle up and get ready to experience the thrill of family outings like never before as we reveal why the Chevrolet Trailblazer is a world-class family SUV, making family moments last a lifetime!
Accommodate Large Families
The Chevrolet Trailblazer is a family-friendly SUV that seats up to five people comfortably. Its interior offers a variety of seating options, including a wide front bench seat or separate bucket seats. Passengers in the back can choose between a comfy bench seat and split-folding rear seats that can accommodate up to three people.
This adjustable layout offers a compromise between passenger room and convenience. The Trailblazer has heated front and rear seats, adjustable headrests, and leather upholstery for added comfort. It's ideal for both regular commuting and amazing family vacations, with its adjustable seating and thoughtful amenities assuring comfort and customization for all occupants.
Spacious Interior and Ample Cargo Capacity
This Chevy model may appear compact but don't be fooled by its size. It offers impressive cargo capacity within its class. You'll have ample room to accommodate luggage, groceries, sports equipment, or any other items for your family trip. The rear seats can be folded down in a 60/40 split configuration, allowing you to customize the cargo area according to your needs.
It's not uncommon to spot Trailblazers being utilized for family outings or road trips, effortlessly accommodating both passengers and bulky luggage. With its spacious interior and generous cargo capacity, it truly shines as an ideal choice for Filipino families who have an affinity for travel and an eagerness to explore the diverse and mesmerizing landscapes of the country.
Can Last up to 200,000 to 300,000 Miles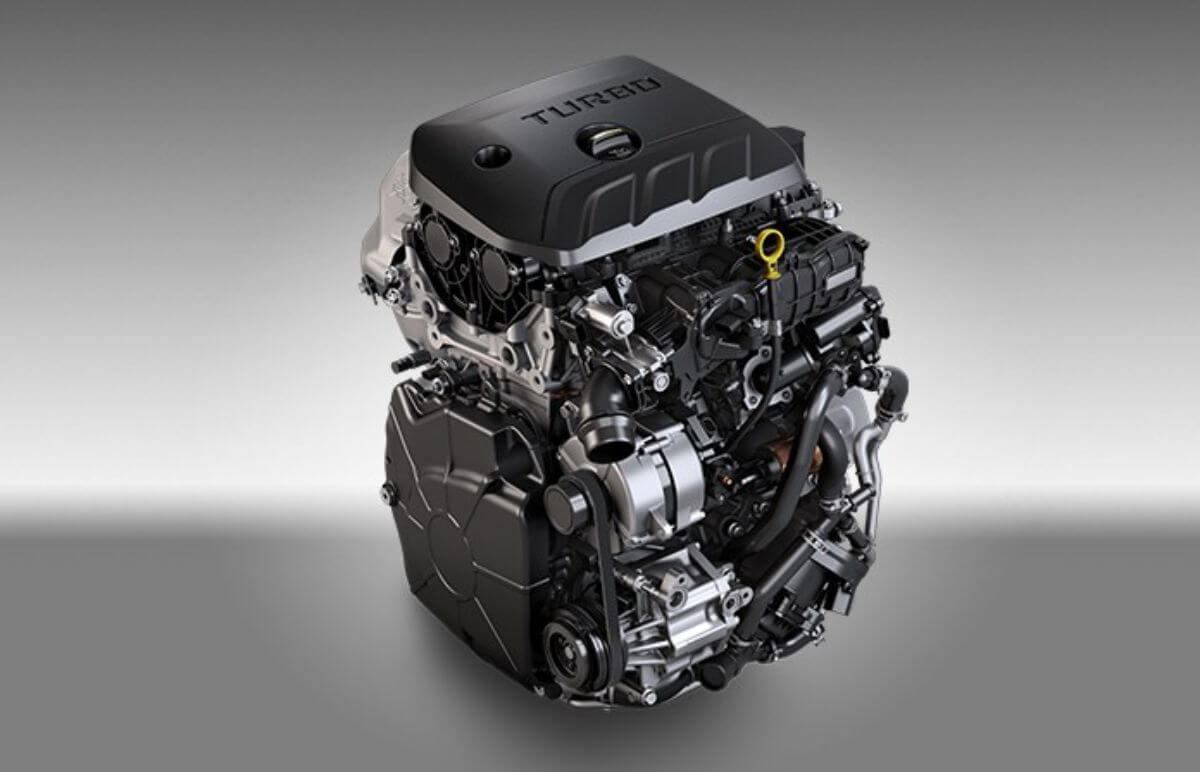 The Trailblazer excels in family drives, thanks to its powerful GM-E Turbo 1.3L Cylinder Engine. With 155 horsepower and 236 Nm of torque, it offers both thrilling rides and impressive fuel efficiency, perfect for family adventures.
But there's more. With proper care, this Chevy engine can last 200,000 to 300,000 miles. Yet, its lifespan is influenced by factors like maintenance quality, driving conditions, and fuel quality.
By giving your Trailblazer the attention it deserves and considering these factors, you can enjoy its exceptional performance for years of family outings to come.
Robust and Sturdy Build
Known for its robust and sturdy build, this Chevy is your dependable partner for family getaways. It's engineered to be durable and flexible, designed to handle various road conditions, including smooth on-road drives for your daily family commutes and exciting off-road adventures, perfect for outdoor exploration with your loved ones.
Its stylish build features and Jet-Black interior combine to offer a sturdy, elegant, and comfortable ride. This setup is not just visually appealing; it creates an inviting atmosphere that's perfect for family outings. So, whether you're headed to the beach, exploring scenic routes, or simply running errands around town, this versatile vehicle is your go-to SUV.
Driver-Assist Features Designed for All Levels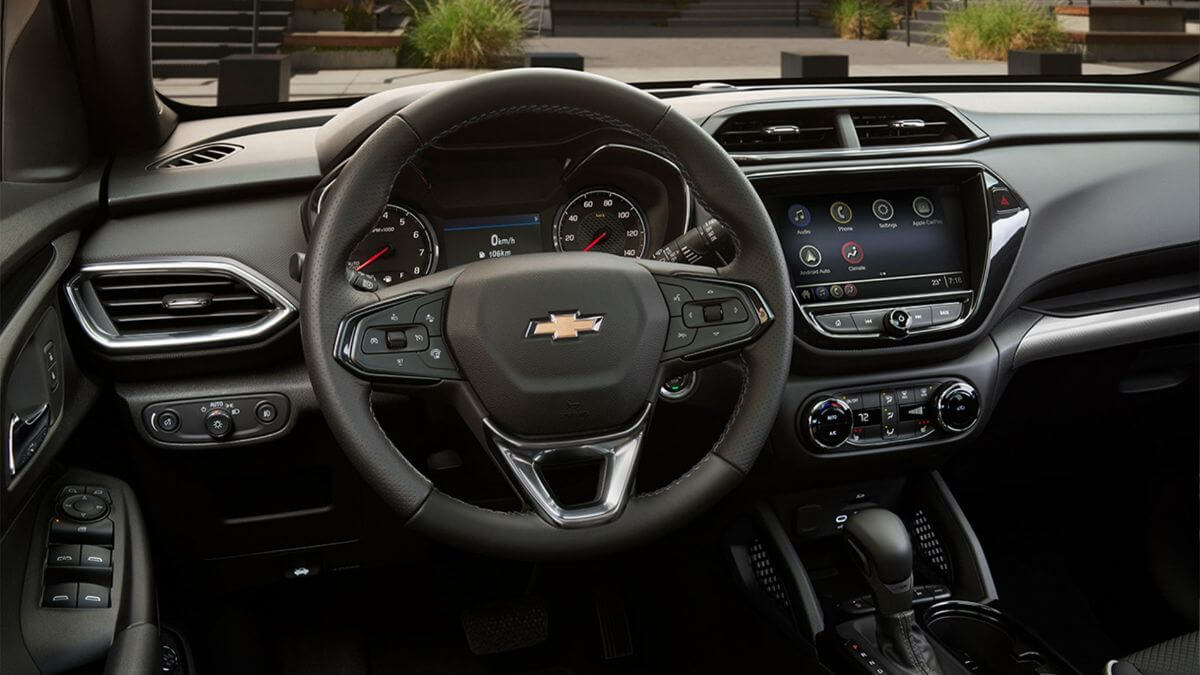 When it comes to family outings, safety is paramount, and the Chevrolet Trailblazer excels in this. It prioritizes the well-being of you and your loved ones, equipped with advanced driver-assist features for a secure and enjoyable journey. The Forward Collision Warning system alerts you to potential front-end collisions, while the Automatic Emergency Braking can intervene in critical situations.
To maintain proper alignment, the Lane Departure Warning and Lane Keeping Assist systems prevent unintended drifting. Meanwhile, the Blind-Spot Monitoring and Rear Cross-Traffic Alert systems enhance visibility during lane changes and parking, simplifying tight spots. With the Chevy Trailblazer, you can embark on family runs with peace of mind, knowing its safety features have you covered.
Key Takeaway
The Chevrolet Trailblazer is a perfect family SUV, offering ample cabin space and storage options. You can comfortably accommodate everyone and everything you need for a memorable adventure. Its unique and safety features provide peace of mind, ensuring that your loved ones are protected on the road.
Don't miss out on the opportunity to experience the Chevrolet Trailblazer for yourself. Visit our website or reach out to our customer service team here to find the perfect Trailblazer for your family's needs and start creating unforgettable memories together.