Chevrolet Tracker: The Perfect Urban SUV for Filipino Lifestyle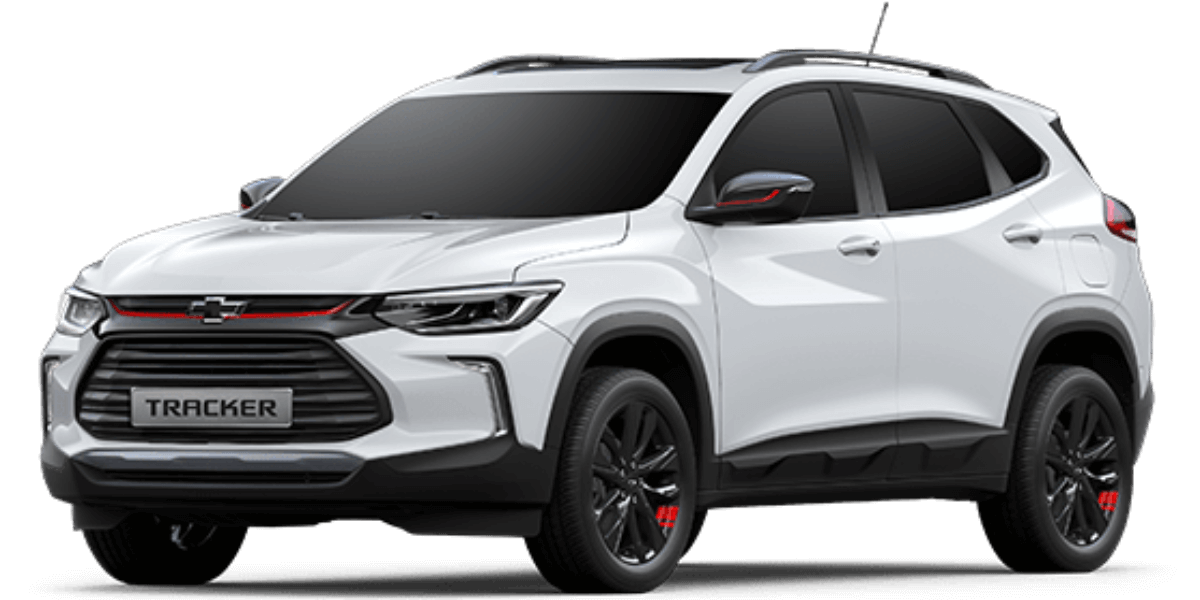 Why is the Chevrolet Tracker the perfect urban SUV for your lifestyle?
Premium interior and exterior
Topnotch cabin insulation
Crowd-pleasing style
Efficient fuel and acceleration
Smart technology features
Spacious solutions for diverse needs
Overview

The Chevrolet Tracker is an urban SUV designed to enhance the Filipino lifestyle with its premium interior and exterior features.
It offers a serene and quiet journey with top-notch cabin insulation, allowing for undisturbed and comfortable driving.
Combining efficient fuel consumption, zippy acceleration, and smart technology features, it is the ideal SUV for style, functionality, and performance in the Philippines.
Finding the ideal urban SUV that remarkably complements the Filipino lifestyle is no small feat. Enter the Chevrolet Tracker, a perfect urban SUV meticulously crafted to navigate the challenges of city living with flair and ease.
From its sleek design to its advanced safety features, the Tracker is more than just an SUV; it's a partner tailored to fit seamlessly into the daily rhythm of urban life in the Philippines.
Let's delve into the many reasons why this Chevy is the top-notch choice for those who seek to elevate their lifestyle, combining functionality and performance in one package.
Premium Interior and Exterior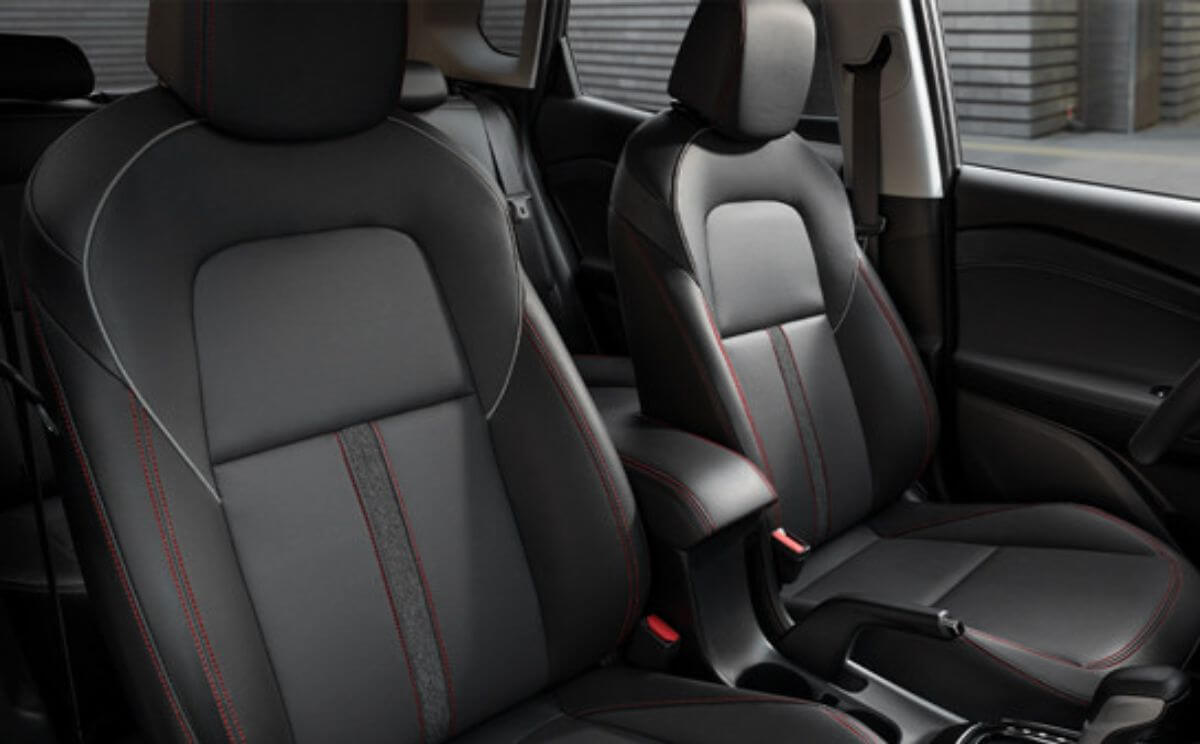 The Chevrolet Tracker seamlessly combines eye-catching interior and exterior features to enhance your driving experience. Step inside, and you'll find a cabin that strikes a balance between minimalism and sophistication, with comfortable leather seats adorned with red stitching and silver accents on the air vents.
On the outside, the Tracker offers a choice of five captivating colors, allowing you to make a statement on the urban streets of the Philippines. With colors like Satin Steel Grey, Summit White, Black Meet Kettle, Agate Red Metallic, and Pow Zinga Metallic, this SUV effortlessly blends form and function, creating a distinctive presence that reflects the dynamic Filipino lifestyle.
Topnotch Cabin Insulation
Every street in the Philippines demands adaptability as a way of life. Thankfully, Tracker has a cabin insulation feature. This insulation is a shield against the noise of the road, the rush of wind, and the hum of the engine. It does not only keep the cabin cool, it creates a haven of tranquility.
Even at high speeds, this Chevy maintains a serene interior, which claps to its exceptional insulation. This provides Filipino drivers with an undisturbed, comfortable journey.
Crowd-Pleasing Style
Drawing inspiration from the Chevrolet Camaro, the Tracker showcases a design that's both aggressive and modern. Its wide front, adorned with sleek headlights and blacked-out badges (LT Redline variant), provides a unique and confident presence on the road.
It is the perfect choice for those who want to turn heads and express their identity, whether navigating city streets or venturing off the beaten path. With its charismatic appearance, this vehicle is designed to please the crowd and leave a lasting impression.
Efficient Fuel and Acceleration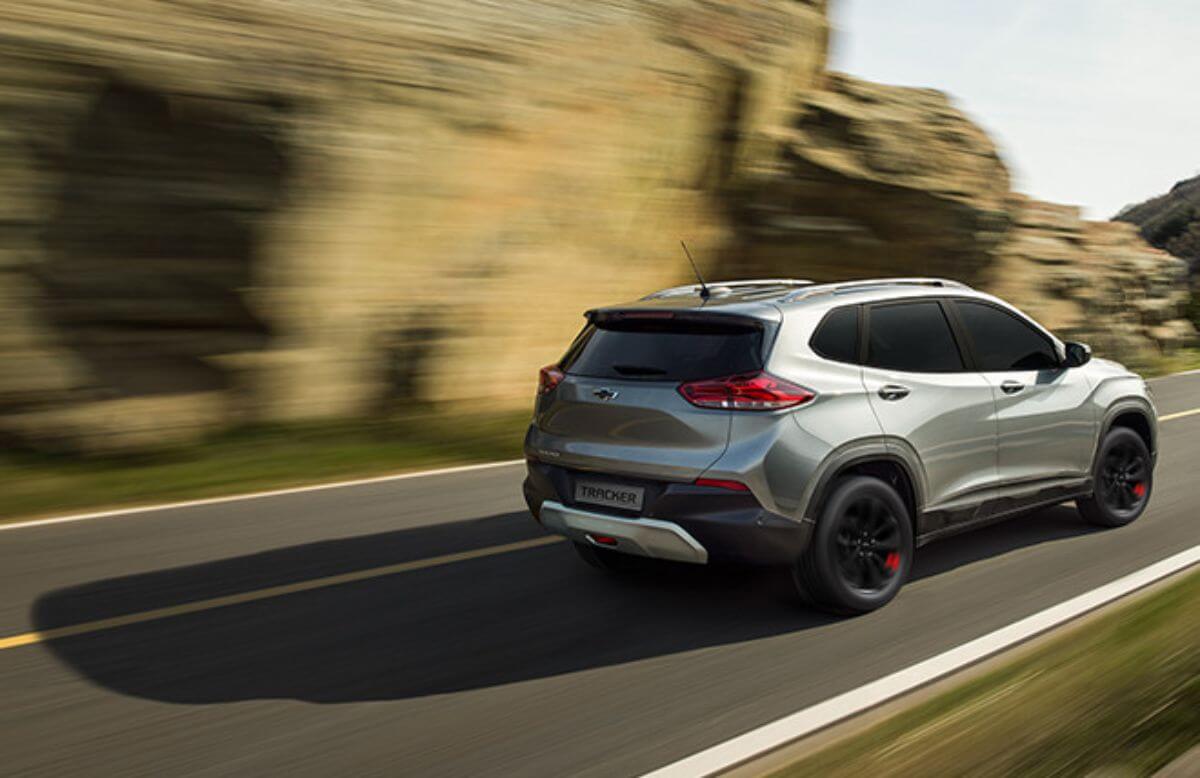 The Chevrolet Tracker achieves a fine-tuned balance between quick acceleration and fuel efficiency. Beneath the hood, you'll find a zippy 1.0-liter turbocharged engine, delivering a satisfying 116 horsepower and a robust 175 Nm of torque.
This engine provides the Tracker with sprightly acceleration, making it a confident choice for city driving. Combined with its responsive 6-speed automatic transmission, it offers excellent performance, ensuring you steer urban streets with ease.
Apart from this, it claims up to an impressive 25.05 kilometers per liter. This means you can enjoy spirited city driving without breaking the bank. This makes the Chevrolet Tracker an excellent fit for those who value both performance and economical commuting.
Smart Technology Features
It also offers a well-thought-out selection of smart features designed to enhance your adventures on the road. At its core is an 8-inch infotainment system that serves as the hub for connectivity and convenience. This system supports Apple CarPlay, ensuring that you can stay seamlessly connected with friends and family while keeping your focus on the road.
Moreover, it enables you to harness the power of your preferred navigation apps, such as Waze or Google Maps, simplifying your urban driving adventures.
Spacious Solutions for Diverse Needs
The Chevrolet Tracker offers an expansive luggage capacity, with 1,334 liters of ample space for all your cargo needs. Whether it's accommodating your weekly groceries or larger items, this SUV ensures you have the room you require.
Its spacious luggage area makes it an ideal companion for urban living, combining versatile cargo solutions with the agility needed for city driving. Furthermore, the Tracker provides convenience and flexibility, making it a practical choice for those with diverse and dynamic lifestyles.
Key Takeaway
Experience the Chevrolet Tracker, the perfect urban SUV tailored to the dynamic Filipino lifestyle. This vehicle combines sleek style, city-friendly efficiency, versatile cargo space, and smart technology to create a driving experience perfectly suited for urban environments.
Don't miss the chance to embark on a Chevrolet Tracker adventure. Explore our website or get in touch with our customer service team to find the perfect Tracker that suits your needs and start creating unforgettable memories, whether you're hitting the road solo or with your dear ones.