Chevrolet Car Cameos in Barbie Movie 2023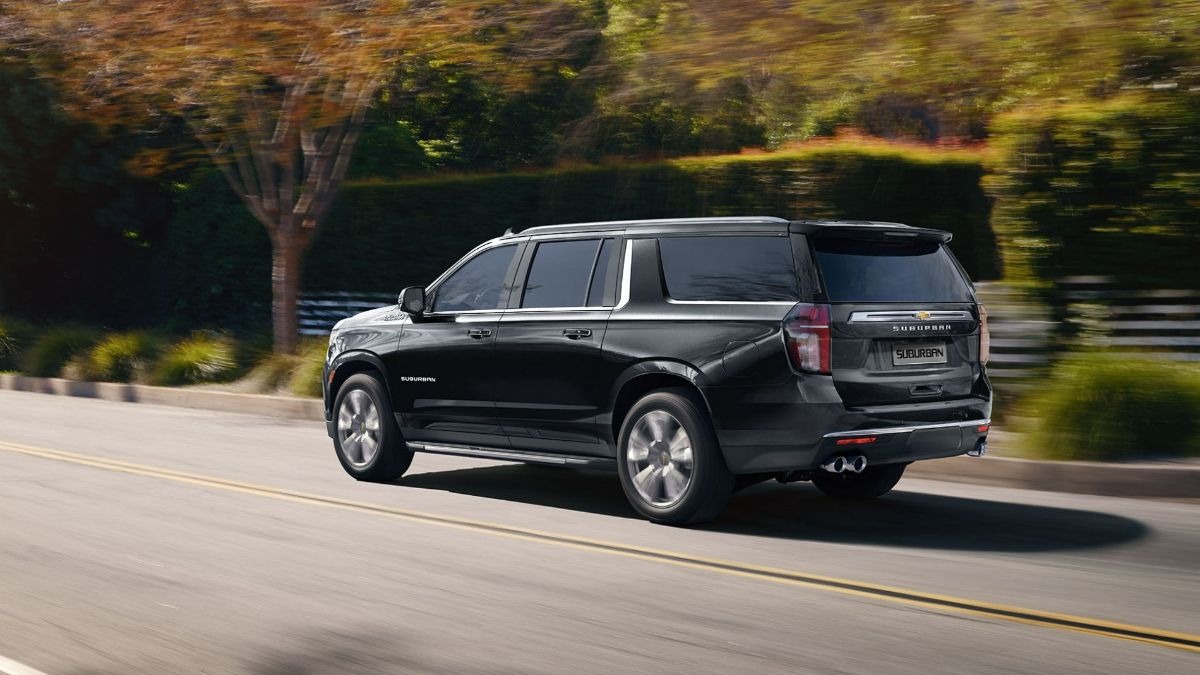 What are the Chevrolet cars seen in the 2023 Barbie movie?
1956 Chevy Corvette C1
Chevrolet Suburban
2024 Chevrolet Blazer SS EV
Overview

Greta Gerwig's 2023 Barbie features the 1956 Chevrolet Corvette C1, The Suburban SUV, and the animated all-electric wonder car 2024 Chevrolet Blazer SS EV. The cameos of these magnificent Chevrolet on the silver screen are a celebration of dreams, empowerment, and adventure.
Since its inception, Barbie has been a symbol of style and self-expression, and in Greta Gertwig's Barbie movie, this narrative continues, but with an exciting twist – the movie embraces automotive elegance. The film features the venerable auto-icon Chevrolet that becomes an integral part of Barbie's adventures, amplifying the story's whimsy and stylishness. Steering this enthralling cinematographic odyssey, Director Greta Gerwig paints a stunning mural of self-discovery, highlighted by a fleet of charismatic automotive appearances.
Fasten those seatbelts as we invite you to cruise through the three most-talked-about Chevrolet car cameos in the Barbie movie of 2023 that fueled the thrill and rekindled childhood memories in this silver-screen extravaganza.
1956 Chevy Corvette C1
The movie opens with the charismatic Margot Robbie, who donned Barbie's iconic threads, embarks on an epic voyage of discovery in the 1956 Chevrolet Corvette C1 – a fabulous and freeing convertible that sets her and Ken, played by the dazzling and artistically gifted Ryan Gosling, free from the constraints of Barbieland.
This Chevy's classic convertible icon revives nostalgia and excitement as it captures the spirit of freedom, making it a perfect choice for Barbie's adventures – promising thrilling escapades on the open road.
As an iconic staple in the realm of vintage vehicles, Chevrolet's 1956 Corvette C1 laid the groundwork for performance and design from 1953 to 1962, the "solid-axle" generation.
For car collectors and enthusiasts, witnessing Barbie pay homage to the grandfather of convertible cars, the Corvette, on the big screen is enough to sweep them up in the thrill of the journey with the wind caressing their hair and potential adventures awaiting from afar. It nudges its audience to savor the infinite allure of open highways, a stage where dreams and realities gracefully waltz together, exhibiting a timeless elegance.
Chevrolet Suburban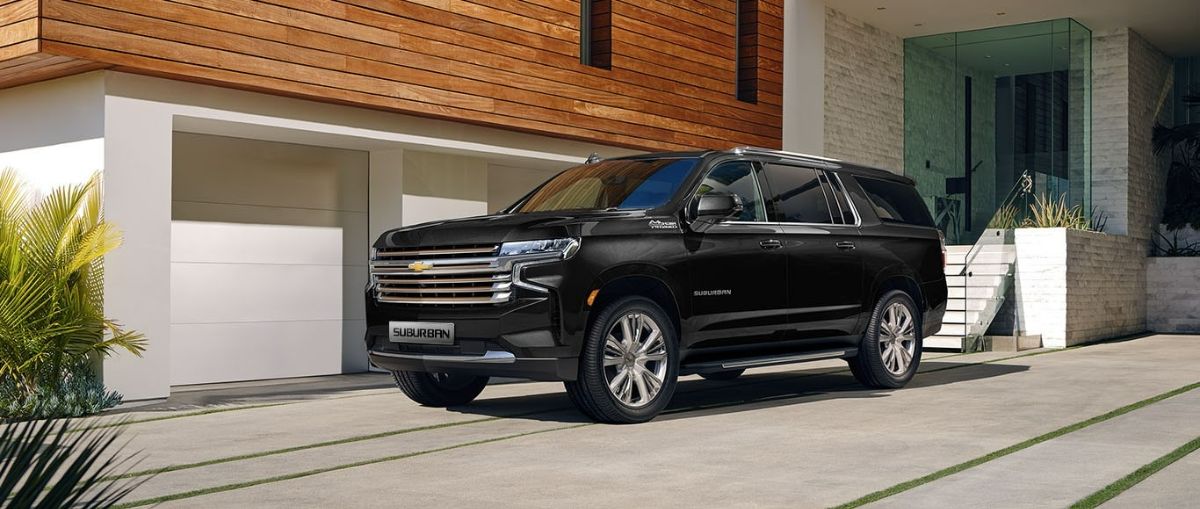 Buckle up as Barbie's Chevy journey doesn't end there. Her colorful adventure takes a surprising detour when she suddenly finds herself in the backseat of a plush Chevrolet Suburban SUV. This queen of the road, the Chevrolet Suburban, has a rich lineage stretching back to the 1930s.
Offering three rows of luxurious spacing, the Suburban comfortably cossets up to seven passengers, positioning itself as the go-to choice for expansive, premium family travel. But space isn't merely restricted to passenger seating; the Suburban is also a maestro of cargo management, transforming into a vast haven for all your adventurous necessities.
With its robust frame underlining the powerful engine options—most notably the mighty Ecotec 3 V8—this hefty machine pulls trailers, boats, and other loads effortlessly. Feeding off this power, it stands ready to jump into the vortex of off-road adventures with specific models sporting enhanced features to graciously handle new and challenging roads.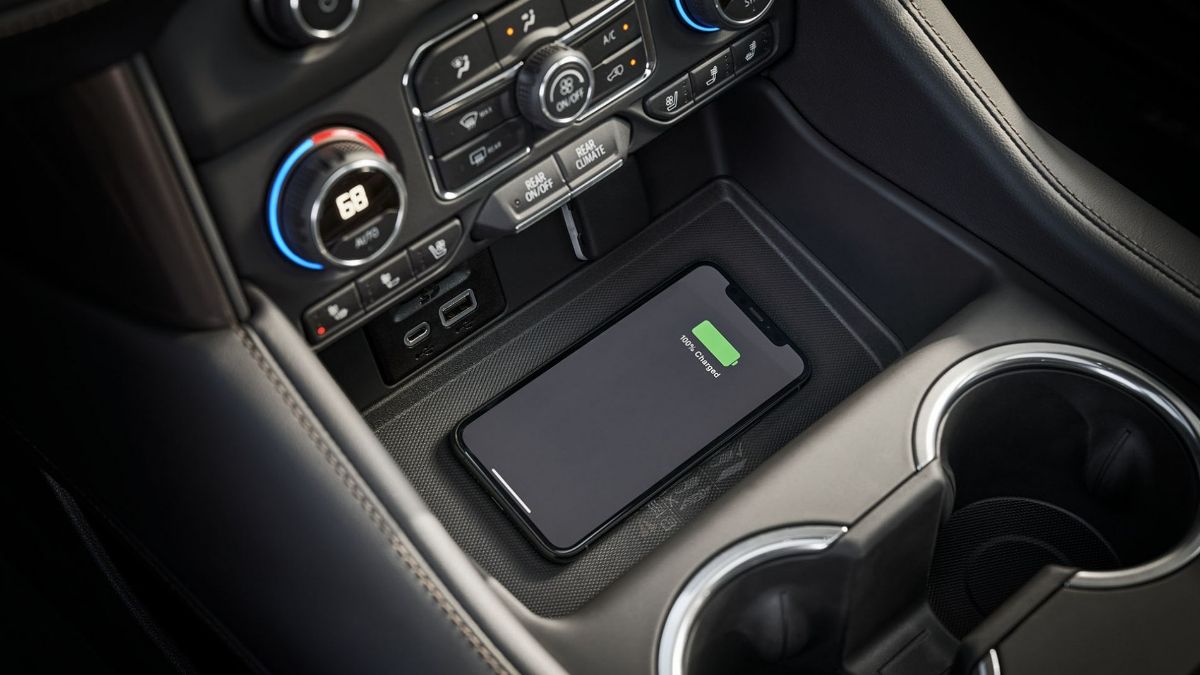 Sitting at the intersection of luxury, force, and tech-savvy offerings—like advanced infotainment systems, comprehensive safety features, and state-of-the-art driver assistance technologies—the Suburban SUV hosts an array of trim options catering to varied preferences and budgets.
The ordinarily extraordinary Chevrolet Suburban SUV becomes an integral part of Barbie's world, thereby magnifying the relatability factor of the movie by injecting touches of everyday beauty and modern living.
Read also: The Different Types of SUVs Explained: Which One Is Best For You?
2024 Chevrolet Blazer SS EV
Among the lineup of radiant Chevrolet car cameos in the Barbie movie 2023 spectacle, one vehicle twinkles with an extra dash of brilliance—the animated Blazer SS EV. This all-electric wonder car swaps out the traditional Barbie pink for a distinctive deep-blue palette, blending into the Barbie story like a caravan of Hollywood A-listers gracing the red carpet.
This model isn't just a blue streak of stylish sophistication in the film—it's also a testament to the cutting-edge technology of Chevrolet's electric evolution.
Representing the forefront of automotive advancements, the Blazer SS EV mirrors Barbie's own forward-thinking and ingenious spirit. Its integration into the plot doesn't stop at simply adding a dash of modernity and glamour.
You might be interested in: 8 Features To Consider When Buying A Car
Key Takeaway
The Barbie 2023 Movie exudes more than just glitz and glamour; it also reflects societal changes, disrupting cultural norms, and the never-extinguishing flame of youthful fantasies. It spins a tale about how, with enough self-belief, childhood ambitions may come true, fueled by timeless Chevrolet models. A powerful reminder that choosing one's own direction, accelerating change, and having huge dreams are the keys to reaching our full potential, creating a lovely fusion of Barbie and Chevy magic!
This is a testament that in pursuing one's dream having a sturdy companion to tread the challenging rough roads makes the journey worthwhile and memorable. Let us go the distance and explore new horizons fearlessly together, contact us at Chevrolet and find your Chevy. You can also check out AutoDeal for our available models in the Philippines.