A Guide to Chevrolet Trax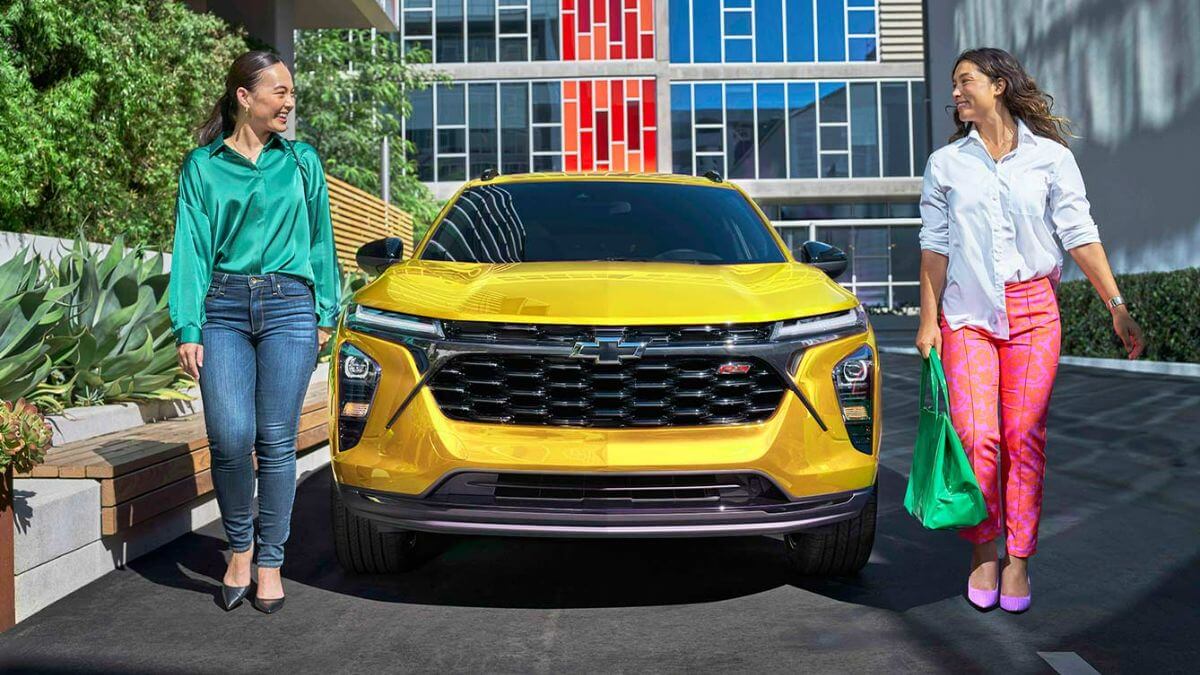 Overview

The Chevrolet Trax is a versatile and stylish compact SUV, offering an excellent combination of performance and efficiency. With its spacious interior, smart technology, and advanced safety features, the Trax is the perfect companion for both city commutes and adventurous getaways. Available in various variants to suit different preferences and budgets, this guide provides a comprehensive look at what the all-new Trax has to offer. From its upgraded design and high-quality features to its impressive performance and safety capabilities, the Chevrolet Trax promises a comfortable and thrilling driving experience for all.
Chevrolet Philippines is now offering the Chevrolet Trax, a versatile and compact SUV with an excellent combination of style, functionality, and efficiency. With its sleek design and agile performance, the Trax is the perfect companion for both urban adventures and weekend getaways.
Whether you are a first-time buyer or considering upgrading your current vehicle, this guide to Chevrolet Trax is here to assist you in getting to know more about this oozing vehicle — inside and out.
Chevrolet Trax Variants and Prices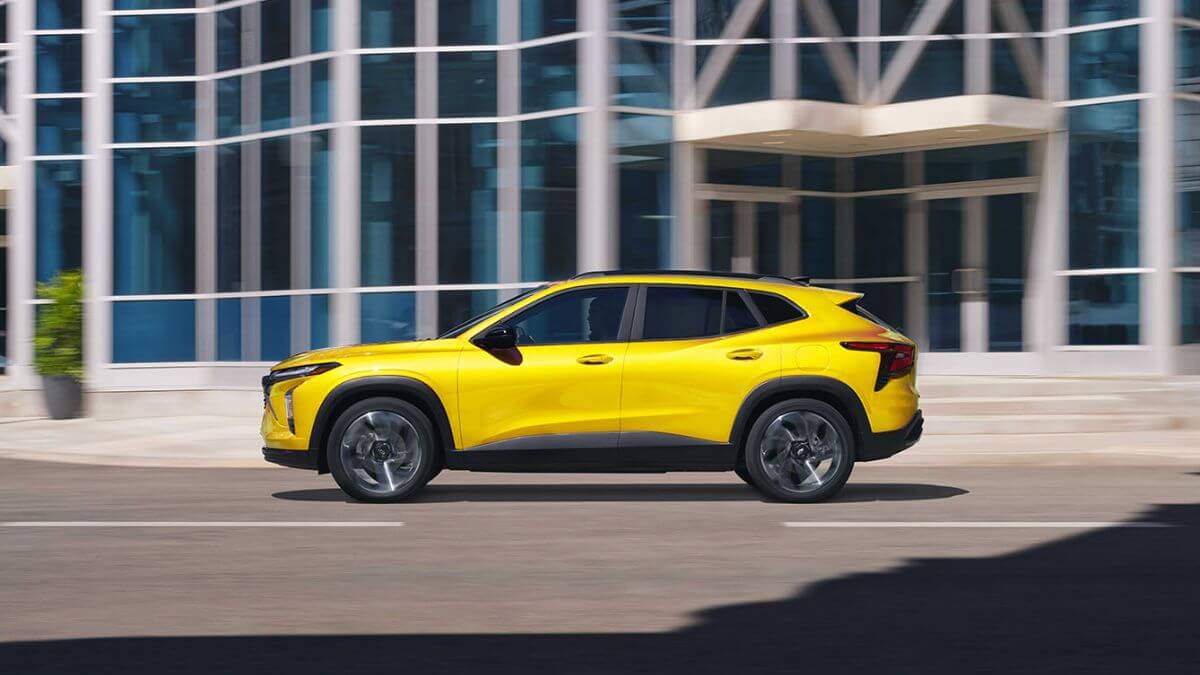 The new generation Chevrolet Trax has undergone a significant upgrade, making it even better suited for exciting and adventurous journeys. It's now larger, being 279mm longer and 51mm wider, offering a more spacious and comfortable experience. This has been completely redesigned from the ground up, giving it a fresh and modern look.
The Chevrolet Trax is available in different variants to suit your preferences and budget, such as:
LT – P 1,793,888.00
Redline – P 1,866,888.00
RS – P 1,948,888.00
Each variant offers unique features and styling options, ensuring that you can choose the one that perfectly matches your needs and personal style.
Transmission and Engine
The Chevrolet Trax comes with only one engine option available for all its variants. This engine is a 1.2-liter turbocharged in-line-three gasoline engine. This means that it has three cylinders arranged in a straight line, designed to be turbocharged, which increases power and efficiency.
This engine is paired with a six-speed automatic transmission, which allows the car to automatically shifts gears for you as you drive. This transmission sends power to the front wheels of the Trax, providing the necessary traction for the vehicle to move.
When it comes to performance, the engine produces a maximum of 137 horsepower at 5,000 revolutions per minute (rpm). It tells us that the Trax is capable of delivering a decent amount of power for various driving situations.
Interior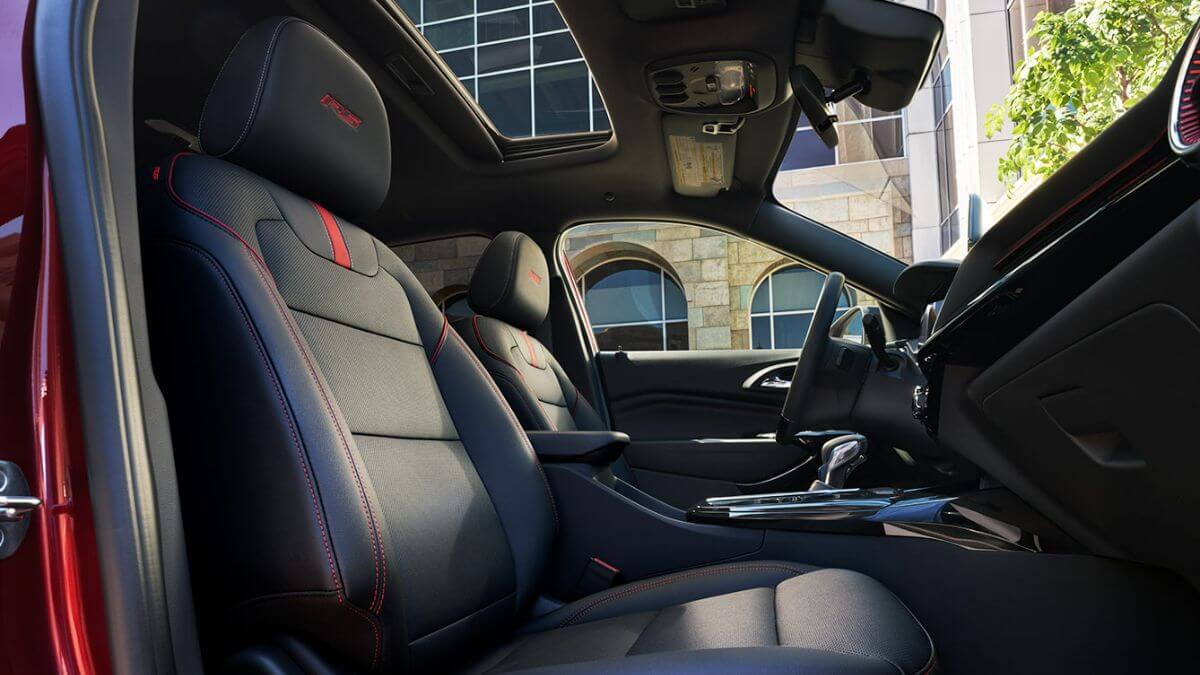 The all-new Trax has a sleek interior design. The dashboard, center console, and interior door panels are all in jet black. There are accents in blue for the LT variant and red for the higher variants, adding some color and style to the cabin.
You can easily identify the trim level by looking at the upholstery. The LT has black and gray leather and fabric seats, while the Redline has white and black perforated leather seats with red stitching. On the other hand, the RS has red-stitched black perforated leather seats and also includes a flat-bottomed steering wheel for a sporty touch.
Exterior
The all-new Trax is slightly larger than its counterpart, the Trailblazer. It measures 4,537mm in length, 1,823mm in width, and 1,560mm in height. The wheelbase, which is the distance between the front and rear wheels, is 2,700mm, and the ground clearance is 186mm.
However, it's not just the size that sets this compact crossover apart. Its design has been enhanced to give it a more aggressive and sporty appearance.
Its LED lighting units come standard across the entire range, providing improved visibility on the road. For example, the Redline and RS variants feature a piano-black front and rear bumper garnish, adding a touch of sophistication. The RS trim also offers a black roof for a two-tone accent and an electric sunroof, providing an exclusive feature for that specific trim level.
High-Quality Features
The Redline and RS variants come with an impressive 11-inch central multimedia touchscreen and an eight-inch digital multi-information instrument panel. On the other hand, the LT variant has an eight-inch head unit and a smaller 3.5-inch monochrome multi-information screen.
The top two variants also come with a power liftgate for easy access, roof rails for additional storage options, six speakers for enhanced audio quality, and an eight-way power adjustment for the driver's seat.
There are also several features that Chevrolet Trax offers, such as brake auto hold, a tire-pressure monitoring system, smart key entry with push-to-start ignition, an electronic parking brake, and dual USB ports at the front and rear, including USB-C ports for faster charging.
In terms of safety, the Trax is well-equipped across all trim levels. It also comes with an extensive suite of standard safety features, such as:
Cornering Brake Control
Traction Control
Torque Vectoring
Forward-Collision Alert
Following Distance Indicator
Lane-Departure Warning
Lane-Keep Assist
Enhanced Front Pedestrian Detection
Low-Speed Imminent Collision Braking
Integrated Brake Assist
Vehicle Forward-Movement Detection
Key Takeaway
We've just provided you with the complete guide to Chevrolet Trax. It is a highly versatile and feature-rich compact SUV, providing an excellent option for individuals and families seeking a practical and enjoyable driving experience. With its impressive design, reliable performance, advanced safety features, and cutting-edge technology, the Trax promises comfort and convenience on any journey.
Chevrolet Philippines has you covered when it comes to finding a versatile SUV. Our lineup of SUVs is designed to offer a perfect blend of power and style. Whether you're looking for an SUV for city drives or off-road adventures, we can offer a perfect option for you. Contact us today to find the right car for your lifestyle needs or check out AutoDeal for the latest models that we have to offer!