5 Benefits of the Expansive Space in the Chevrolet Tracker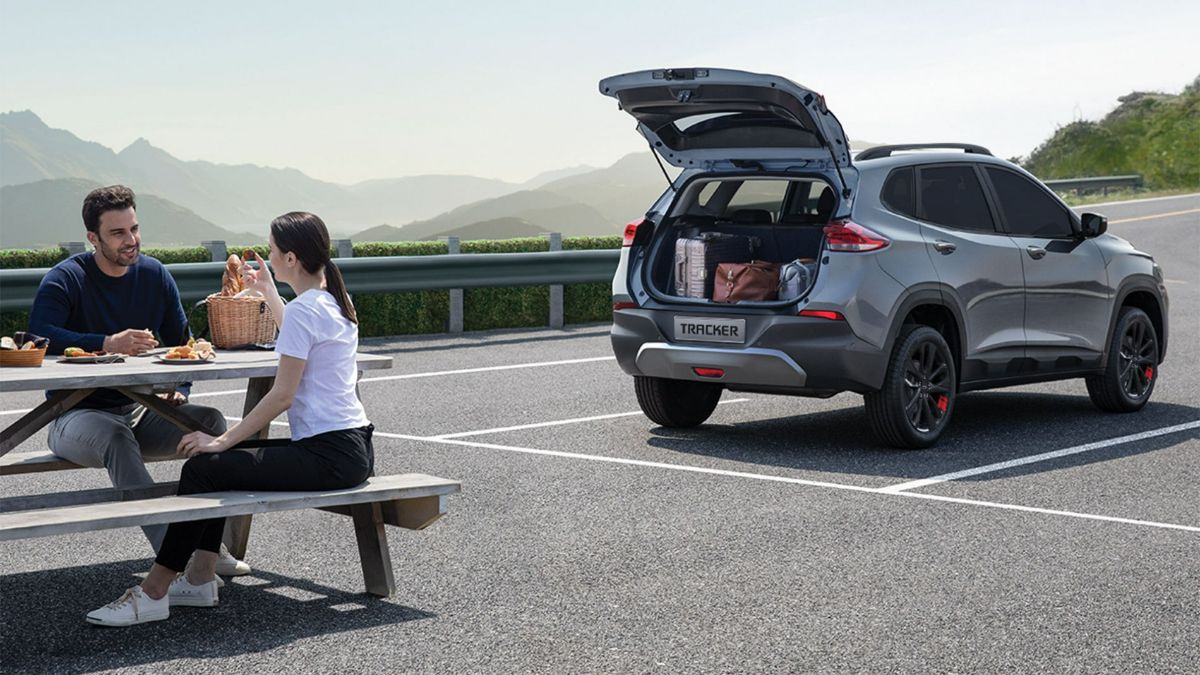 What are some benefits of the expansive space in the Chevrolet tracker?
Increases feeling of openness
Contributes to more legroom and headroom
Provides ample room for cargo
Allows for comfortable seating
Makes it easy to adapt the space to various needs.
Overview

The Chevrolet Tracker redefines the driving experience with an unrelenting dedication to safety by skillfully utilizing its wide layout. The spacious cabins ease the stress of long rides and promote a feeling of unrestricted freedom. It places a high priority on ergonomic quality and provides enough leg and headroom, assuring unmatched ride comfort. Because of its design's versatility, it can easily handle heavy cargo loads, making it an indispensable partner for both work and play.
When we talk about SUVs, the Chevrolet Tracker emerges as a solid contender. Beyond its visually appealing design and impressive engine performance, the Tracker boasts a commendable cabin space that sets it apart. This isn't just an add-on attribute or feature to lure mobile enthusiasts or first-time car owners, but it profoundly enhances the driving encounter.
Today, we will uncover the five benefits of space in the Chevrolet Tracker's expansive interior in this article. This captivating fusion of design, innovation, and ergonomic usability affords this type of SUV an undeniable edge in the competitive landscape of modern SUVs in the Philippines.
Increases Feeling of Openness
Driving long distances can bring discomfort and can sometimes leave you feeling claustrophobic – both dangerous while navigating the roads. The spacious interiors of the Tracker eliminate this inconvenience and improve the enjoyment of every long drive. The cabin's design of this SUV accentuates the illusion of space, granting you a sizeable sphere of mobility, and fostering seamless maneuverability, especially pivotal during rapid responses that are sometimes required to avoid unforeseen road hiccups.
Its layout configuration also ensures that the critical buttons and emergency controls are within reach, preventing the need for unnatural squints that can affect concentration and cause potential accidents. So just picture yourself driving down the highway on a day trip with the sun sinking in the background and a sense of freedom the ergonomic interior gives you. This experience is not only about increasing the feeling of openness but also safety.
Contributes to More Legroom and Headroom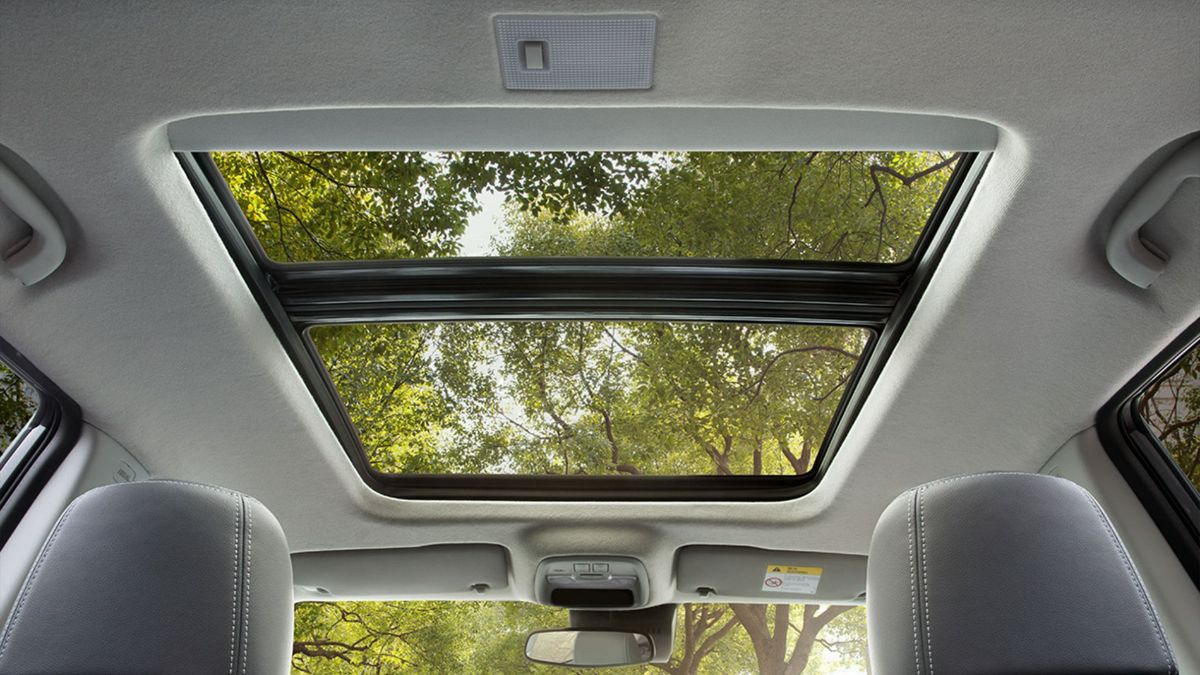 The spacious interior of the Chevrolet Tracker puts passenger comfort center stage. Ample legroom and headroom are guaranteed by the generous space set aside for passenger sitting, offering a touch of luxury that is typically only found in premium-class travel.
Just imagine that you have organized a weekend excursion with your buddies, who are all over six feet tall. Regular sedans have seats that are too close together. This means you can expect elbows that rub into each other, and high ceilings that could destroy long haircuts. However, none of it is a worry inside the roomy Chevrolet Tracker. It effortlessly fits your large group, making the journey just as exciting as the destination. Each passenger may spread out, cross their legs, and settle in without feeling like a contortionist, whether they are seated in the front or the back.
With the Chevrolet Tracker, you can make the journey an unforgettable experience in addition to getting to your goal.
Provides Ample Room for Cargo
With its roomy interior, the Chevrolet Tracker seamlessly blends functionality and adaptability. Imagine this—on weekdays, you might use the Chevy Tracker to pick up an extensive grocery list that includes bulky pet food bags, premium packs of bottled water, and a couple of boxes of your favorite pizza for dinner, all while effortlessly making room for your gym bag.
This impressive flexibility and generous storage capacity mean the Tracker is as perfect for daily errands as it is for weekend escapes, making it more than just a compact SUV—it's a trusty companion for all your adventures.
Allows for Comfortable Seating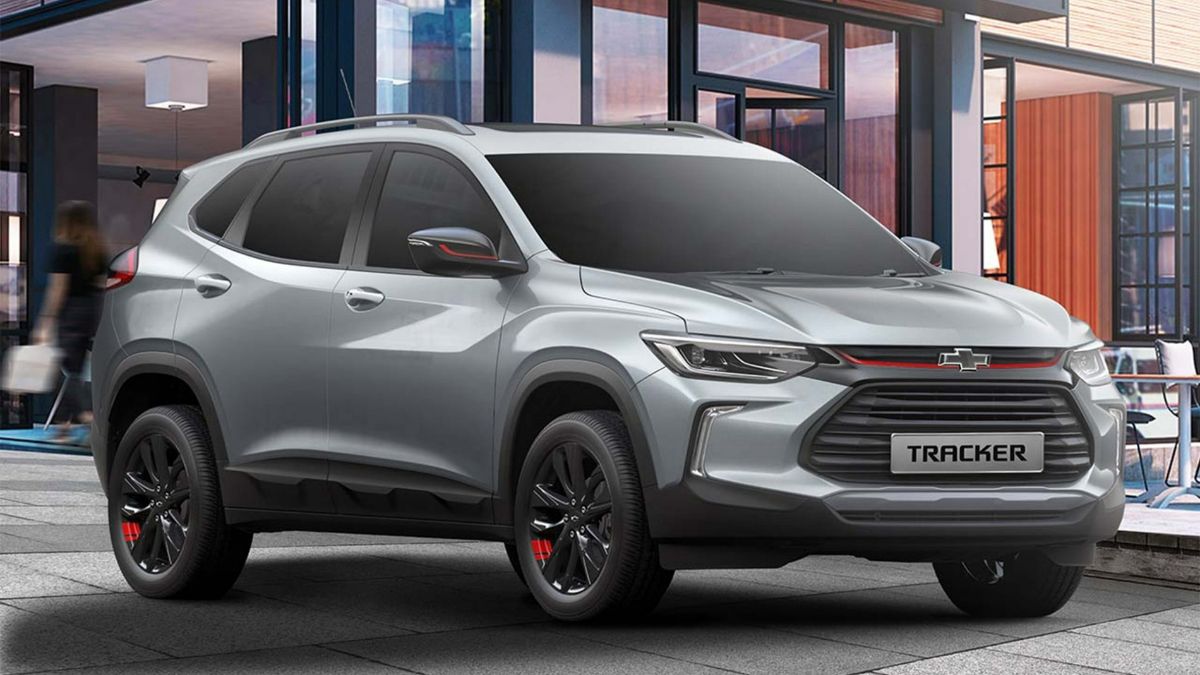 In the Chevrolet Tracker, comfort isn't simply prominent; it's pervasive and technologically enhanced to new heights. Its roomy inside is filled with ergonomically built, luxurious seating that combines comfort and style to give both the driver and passengers a fantastic ride. Fatigue is no longer an issue due to the comfortable, supportive seats. The Tracker recognizes that the trip is just as important as your destination and makes every mile as comfortable as possible.
Makes It Easy to Adapt the Space to Various Needs
The expansive interior space of the Chevrolet Tracker reflects the spontaneity and vibrancy of life while easily accommodating your individual needs. It transforms into anything you need it to be, whether you need a roomy cargo carrier to carry the unique bookcase you recently purchased or a practical people-mover for a weekend beach trip with pals.
To accommodate larger objects, simply fold down the back seats. Alternatively, you can arrange the adjustable seating to accommodate both people and gear. You are not choosing a one-size-fits-all strategy with the Tracker, but rather a car that easily adapts in time to the altering rhythms of your modern life.
Key Takeaway
See for yourself how well space is utilized in the Chevrolet Tracker. With its spacious interior, practical design, and adaptability, elevate your adventures. Discover a new standard in compact SUV comfort, safety, and versatility. Don't pass up the unique driving experience offered by the benefits space in the Chevrolet tracker today. You can check out Chevrolet models on AutoDeal or contact us to learn more!