MANILA – Last May 12, Chevrolet Makati held an exclusive dealer event to celebrate the powerful line up of iconic Chevrolet models and announce their availability in the country. With the theme "World-Class Chevrolet: The League of North American Chevys", the event highlighted the brand's rich heritage and featured the exceptional line-up of Chevrolet vehicles of today. The showroom exhibited Chevrolet North American models such as the Camaro 3LT RS and Tahoe High Country, and a spotlight on the 2023 Corvette C8.
Chevrolet Makati – MIG1 Auto Dealership Corp. was represented by its dealer principals – Chairman, Cong. Michael Edgar Aglipay and Vice Chairman Ginger Rosales-Aglipay. The Covenant Car Company Inc. (TCCCI) – Chevrolet Philippines came in full support led by President and CEO Atty. Albert B. Arcilla, National Sales Services VP and Director Leah Avante, Marketing Communications Services EVP and Director Lyn Buena, First AVP Jun Maneze, and Business Development Services First AVP and Director Victor Delarmente. Dealer clients, bank partners, friends from the motoring media, and social media influencers joined the celebration.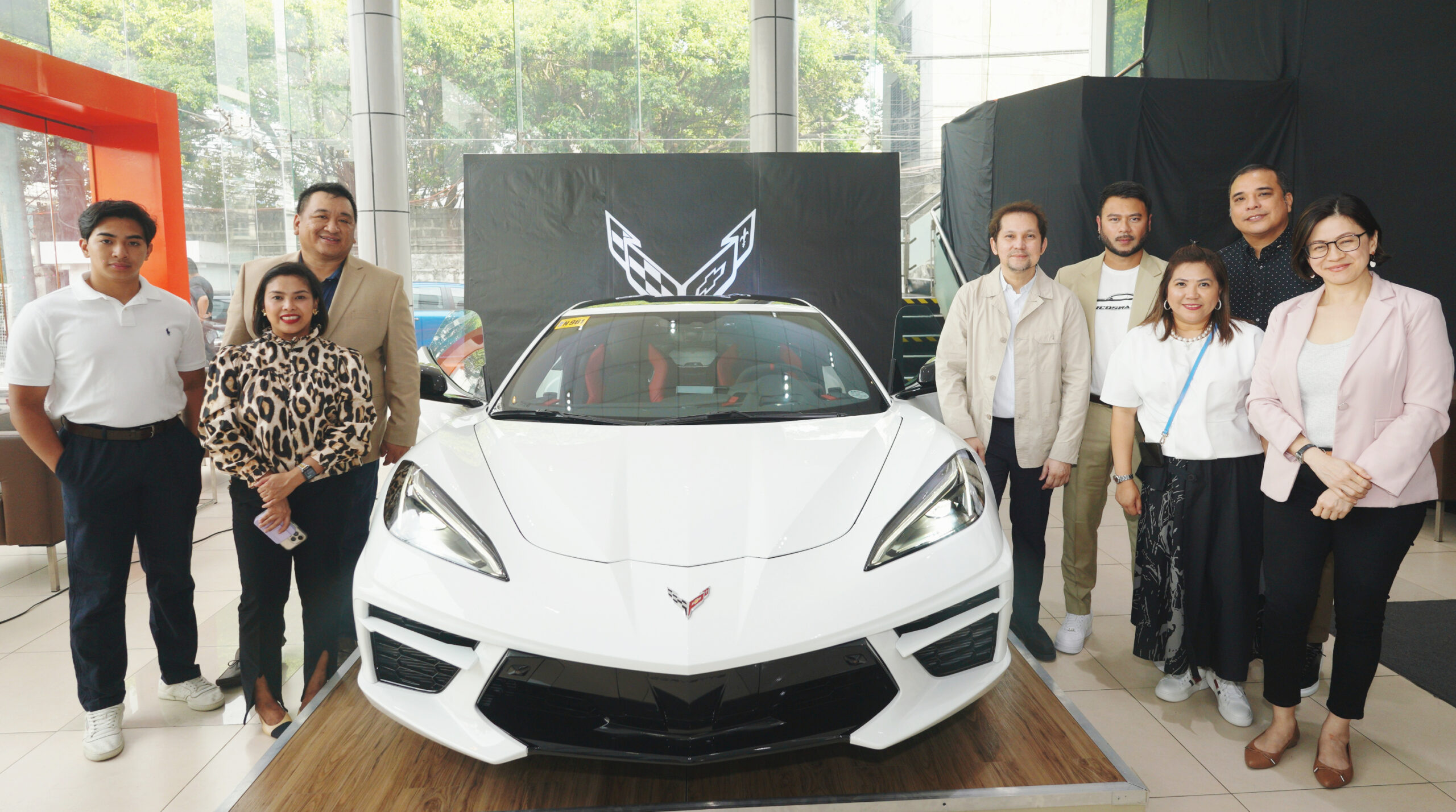 From left to right: Mr. Miguel Aglipay, Ms. Ginger Rosales-Aglipay – MIG1 Auto Dealership Vice Chairman, Cong. Michael Edgar Aglipay – MIG1 Auto Dealership Chairman, Atty. Albert B. Arcilla – TCCCI President & CEO, Mr. Rico Barrera, Ms. Leah Avante – TCCCI VP & Director for National Sales, Mr. Victor Delarmente – TCCCI First AVP & Director for Business Development, and Ms. Lyn Buena – TCCCI EVP & Director for Marketing Communications.
During the event, the leadership team of Chevrolet Philippines – TCCCI announced that the Philippine market can look forward to steadier supply of North American Models (NAM) which comes with TCCCI's signature 5-year warranty. "Today, we are glad to announce the good news that Chevrolet's North American products like the Suburban, Tahoe and Camaro are now available." said Atty. Albert Arcilla. "With this development, we are confident to serve the demand for these models and we're excited to see more of these new Chevys on the road moving forward."
Customers can check out these models on display at their showroom at 2282 Chino Roces Ave, St, Makati City from Mondays to Saturdays, from 8AM to 7PM, or schedule an appointment in Chevy Makati by contacting (+63) 916 658 4678 for Sales, and (+63) 917 568 0807 or (+63) 917 143 8673 for After Sales and Service. For real-time updates and exclusive promo offers from Chevrolet Makati, you may visit their official Facebook page at Chevrolet Makati – MIG1.